Woke up after a good night's sleep to another beautiful summer's day. After grapefruit and coffee in the garden, we set off for Port Muck, a secluded Rocky bay with a cliff walk where we thought we might swim but the wind was a bit chilly. Instead we walked up along the National Trust cliff path and took in the wonderful views.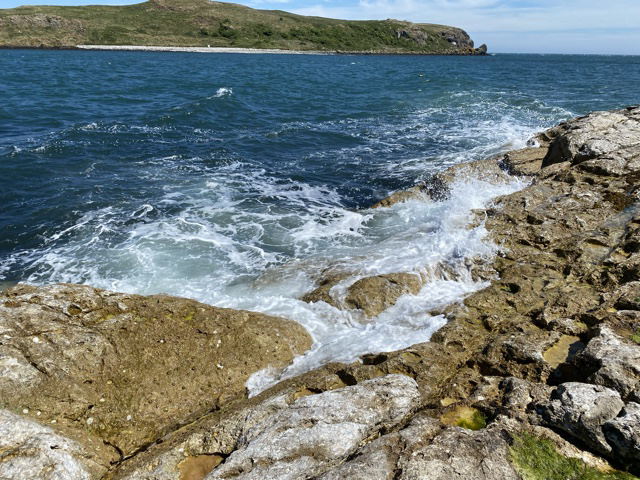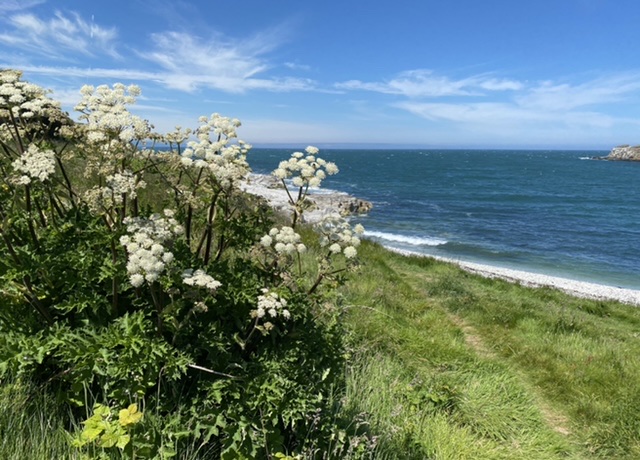 We then headed to The Gobbins to check on availability for the cliff face walk (not for the faint-hearted!).
Unsurprisingly it was fully booked until the following week so we just sat out in the cafe and had a coffee and shortbread in the sunshine.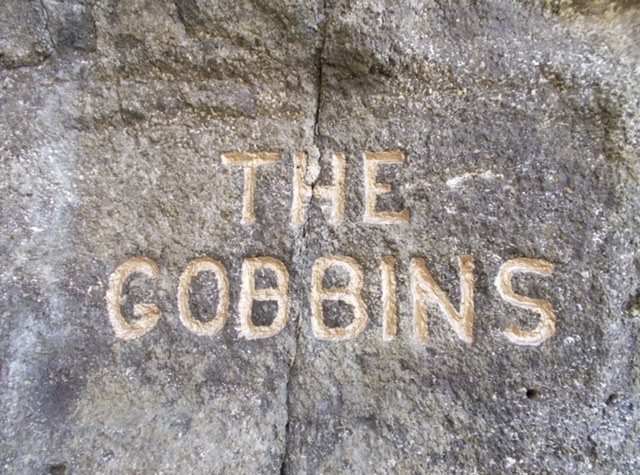 We drove into Whitehead to see if we could get booked into a restaurant there for dinner the next day but they were only open at weekends. Whitehead is a pretty seaside town known for its colourful houses.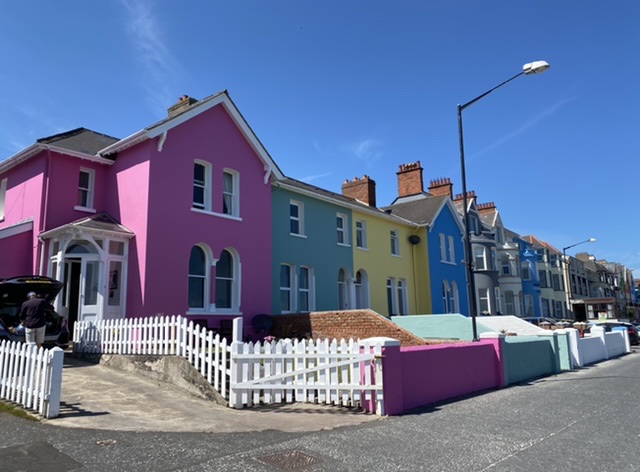 Then we drove over to Carrick Harbour to see if there were any boat trips round the Gobbins. I would have liked to see the puffins but it was really a bit late – May is the best time. We sat by the harbour eating our sandwiches while watching some filming of Dungeons and Dragons at the Castle.
On the way back we called in to see Raymond and Kay who had just moved into their son Ryan's house, while Ryan and his family had moved into the family farm. Kay showed us round then we sat and had drinks in the garden. Ryan and Jody, his 8-year old son joined us for a bit. It was good to catch up!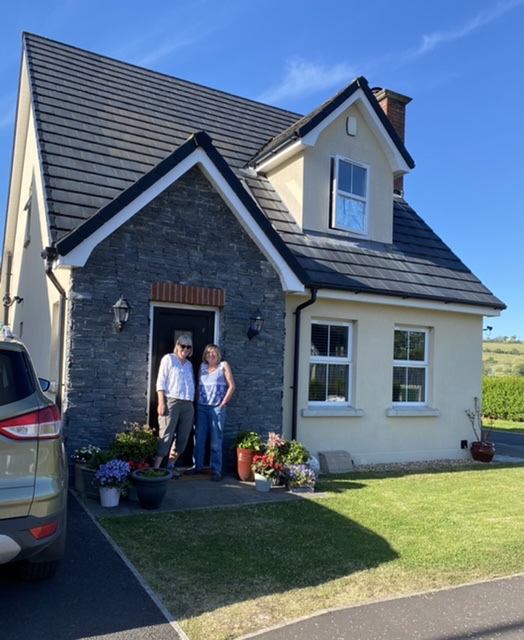 We returned home to watch a bit of Wimbledon (well I did, while Christine finished the lawn) then a delicious light salmon salad supper in the garden watching the sun go down. Maud's ice cream to round off the day!
John arrived home later and we chatted a bit before retiring to bed.