Checked on kitten before breakfast then final guided tour of Carolyn's beautiful garden before setting off back to the Lakes.
the garden had changed so much in a week… flowers blooming and vegetables bursting!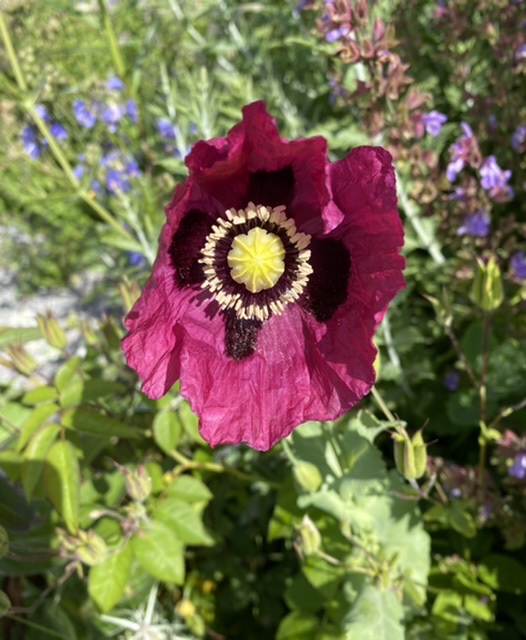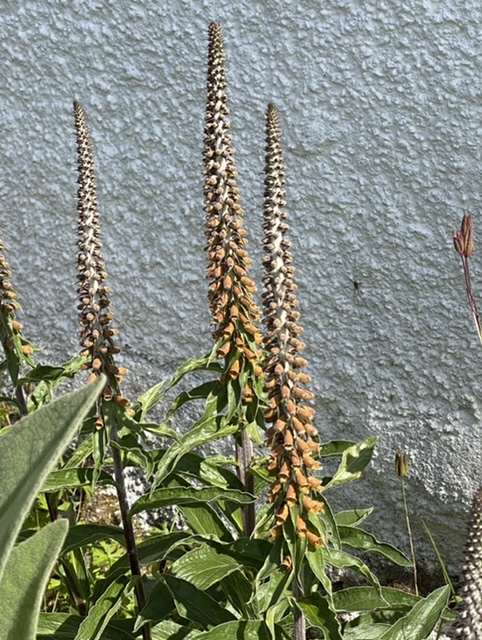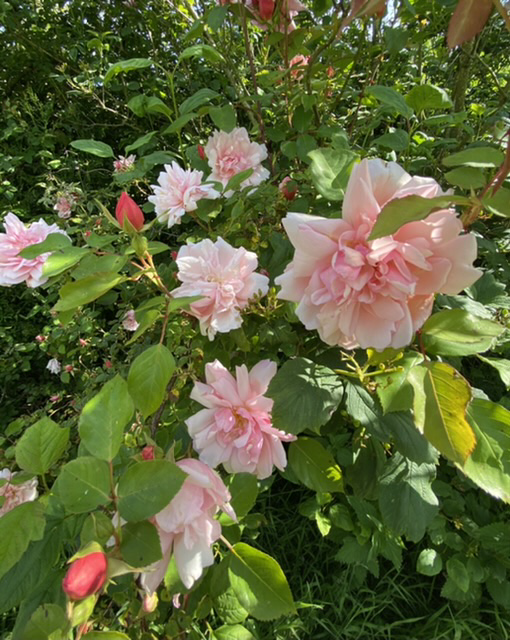 We walked through her 'meadow' by now just full of wild orchids, and she showed me where a Roe Deer had been sleeping during the night and eating the tops of wild plants.
I finally loaded up kitty and we said our farewells. The A75 was such a good clear road. I had followed it from the ferry in Cairnryan and was to stay with it all the way to Carlisle. I decided to take a more coastal route back to Dot's as it was such a beautiful day. After refuelling all three of us at a service station near Carlisle (mini, me and kitty), I set the satnav for Silloth, a small Victorian seaside town near Maryport.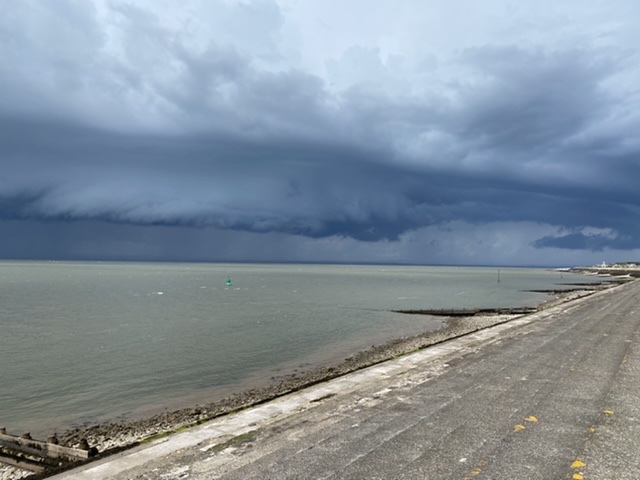 I stretched my legs along the promenade and ate my chicken sandwich (bought at the service station). It came over quite dark and threatening at one point with rumbles of thunder, so I decided to move on. Then somehow I missed a turning to the main road and instead followed the coast to Allonby. I passed a long queue of people waiting to buy ice cream then stopped near some sand dunes for a walk on the beach, picking up a few coloured stones for my rockery.
I I finally arrived at Dot's about 4pm and we sat in her garden in the sunshine with a cool orange juice until it was time for dinner.
Dinner was delicious fish and chips at 'the Viv' the we went down to the beach at Drigg for a stroll and to watch the sunset.