Nice relaxed breakfast with Dot, totally oblivious of what lay ahead! Set satnav for 'home' and said our goodbyes at 10am with plans for some mini trips together soon. The weather cloudy but dry, ideal for motoring. First stop at 11.15 for a coffee. Luckily I picked up a sandwich for lunch because after making good progress, the traffic ground to a halt near J20 of the M6. I googled… serious accident. After 2 hour's motionless on the M6 I became desperate for the loo… just had to be creative! At least I could listen to the tennis! Just felt for whoever was involved in what has been revealed as a double accident. Numerous emergency vehicles have been screaming up the hard shoulder as well as air ambulance and police circling the skies requesting us to stay in our cars.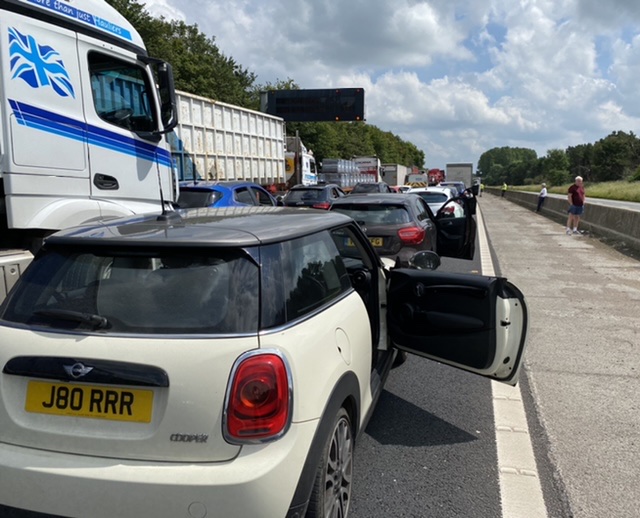 Eventually we were requested by police to turn round from the back of the 7 mile queue and drive back to the previous exit to get off. Now I am totally lost and sitting in a very nice pub in Mere, Cheshire having a bite to eat while the diverted traffic from the M6 still crawls outside.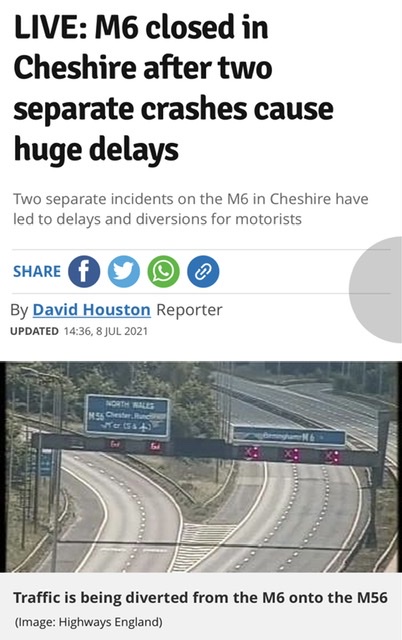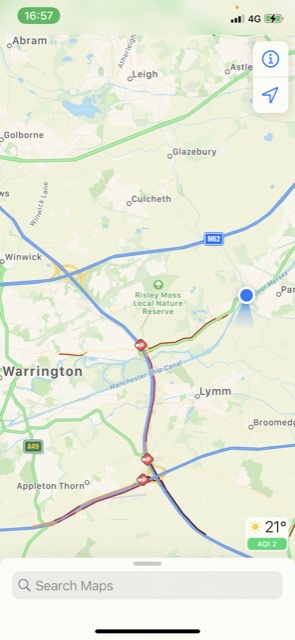 I eventually arrived home exhausted but alive while someone in the accident would not be going home to their family tonight. The M6 could not be reopened because of a spillage of oil and wine! What a dramatic end to an otherwise fabulous road trip, which I thought had given me back my confidence in driving. I had covered nearly 1400 miles!
Martha had just fallen asleep and there were kitten toys and other items awaiting kitty's arrival! We decided to call him Bailey after the Irish Cream!