Very good night's sleep, lie in for a change then met up with Gareth and Michael in the lobby at 9.30am as planned.  Michael had done his research and, true to form, led us to an excellent little place tucked away in a side street for breakfast.  Good menu for us all and not too expensive.  I had an espresso and a big bowl of fruit, muesli and yoghurt, Gill had boiled eggs and soldiers, Gareth had the big English fry and I think Michael had the Malaysian omelet…. all so much better than the hotel breakfasts… and such a good price!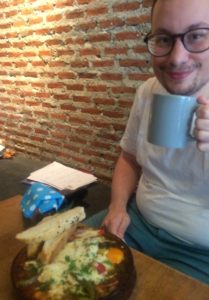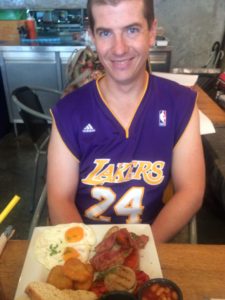 After breakfast Gareth took the lead as he knew the area from a previous visit.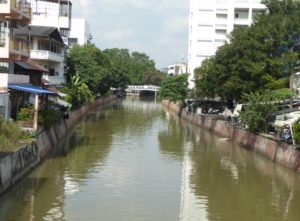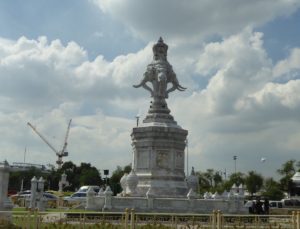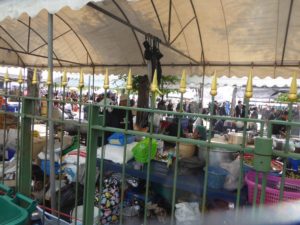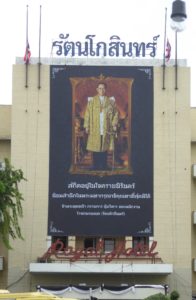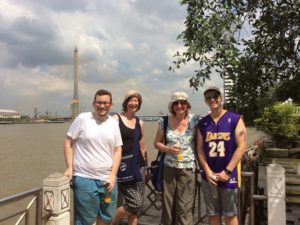 Michael bought us some deliciously cool mango and orange juices each before we finally returned to the hotel to check out.  We left our bags in the hotel lock up before saying our farewells to Michael who was taking a taxi to another hotel and meeting up with friends.  He would be staying on for a further few days.
Then there were three!  Gareth, Gill and I decided to go up to the rooftop pool for a swim.  …. well Gareth was just hanging out til his taxi at 2.30.  We finally said our goodbyes to him.  Then there were two!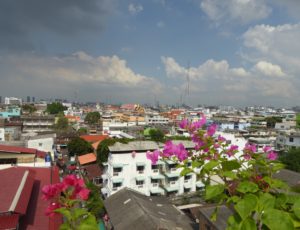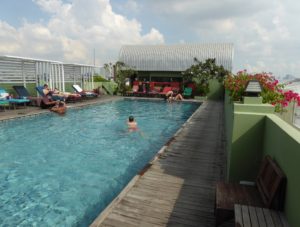 Our transfer to the airport was exceptional in a private car at 4pm.  Lovely sunset through the mesh at Bangkok International airport as we waited for our flight to be called.  It's going to be a long night!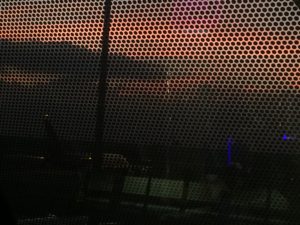 We arrived home on the 12th… some 19 hours later.