We rearranged Christine's sitting room to make space for my weekly zoom pilates and keep fit with Jackie at 9am. Christine joined in a little bit then we had a light breakfast before setting off to Glenarm. First we called in to see Christine's daughter Jill, who is expecting her first baby with Greg at the end of July. They live only a few minutes away and have a beautiful red setter called Daisy.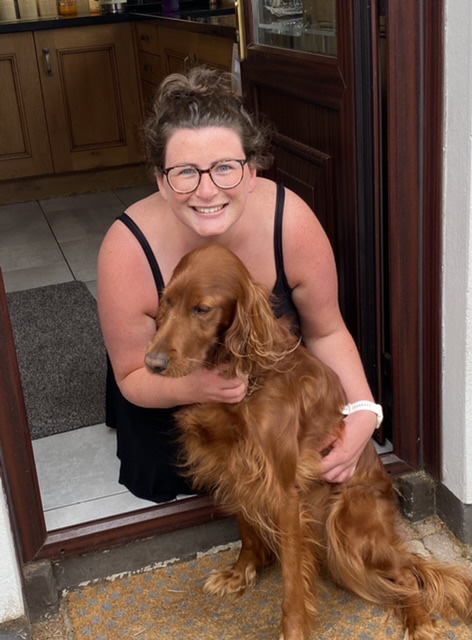 We arranged to meet for lunch then drove to the Forest of Glenarm for a circular walk of the Glens to build up our appetite. It was a tranquil path through pine trees. There was hardly a soul about… so peaceful with the occasional stream or waterfall. There were apparently red squirrels here although we saw none. I asked Christine if there might be Shamrock. 'Nah' she said, 'I've not seen any'. Then suddenly she exclaimed 'There's some!'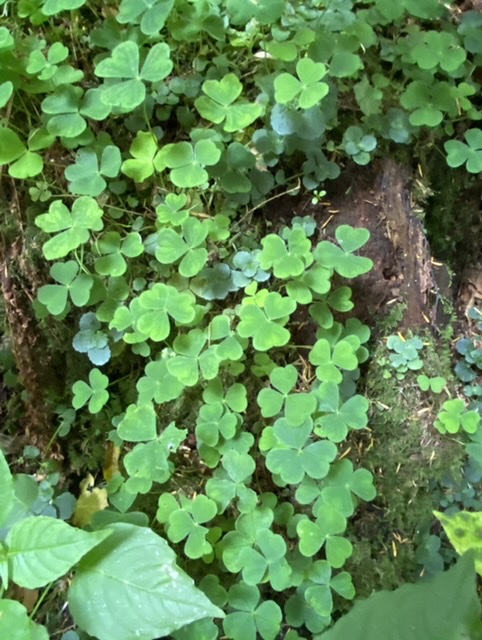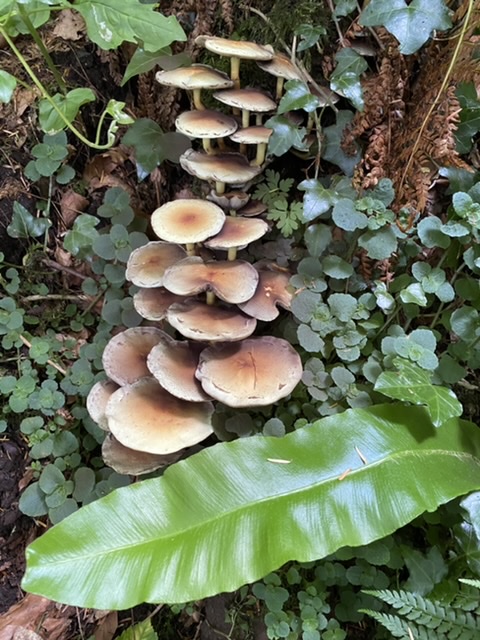 We hugged a tree 'to fend off negative vibes' she said. It felt good. I just went on hugging that tree!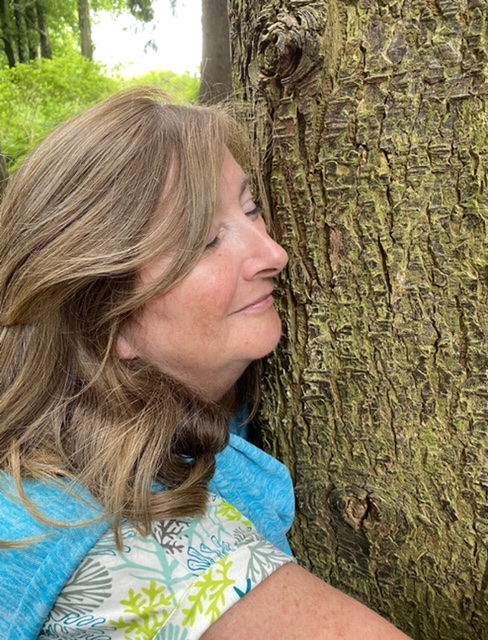 There were many wild flowers and a curious pendulous grass growing everywhere.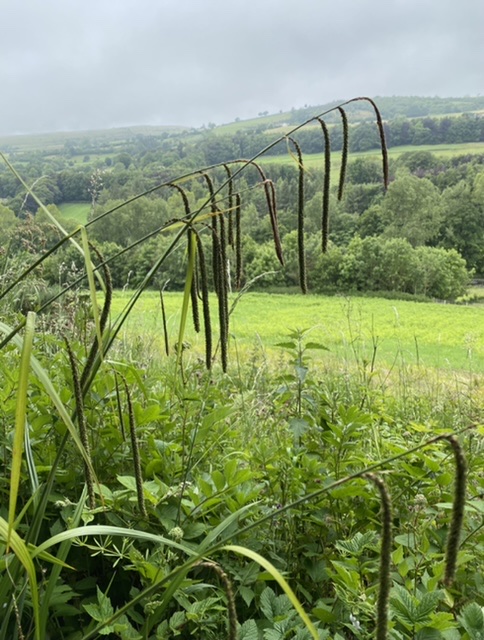 Eventually we arrived back at the car and drove the short distance to the Tea Rooms at Glenarm Castle where we had arranged to meet Jill. We enjoyed a delicious light lunch together outside and the sun began to filter through the morning mist, warming up the day. I had chowder, one of my favourites on the coast.
Glenarm Castle has become an excellent visitors' centre with extensive beautiful gardens, tea rooms and a small shopping area with stonemason and wood crafts. We walked around after lunch while Jill had to get back. She couldn't leave the dog too long.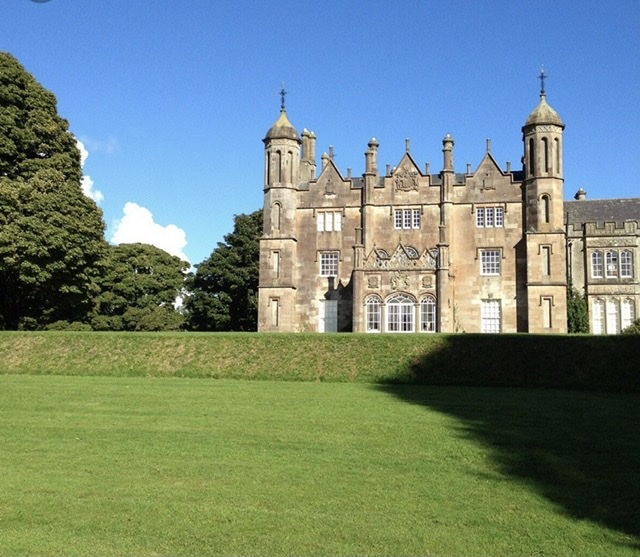 As we left Glenarm, Christine showed me where a bonfire had been build for the night before the 12th of July. There were still staunch Catholic and Protestant areas. This bonfire was built meticulously and totally out of pallets.
Finally we returned along the coast road, Christine pointing out various new developments along the way. I couldn't believe how many new builds there were since I was here just before lockdown.
We returned to watch some more great tennis, patio doors wide open and holding 6-week old kittens, which needed calming for rehoming.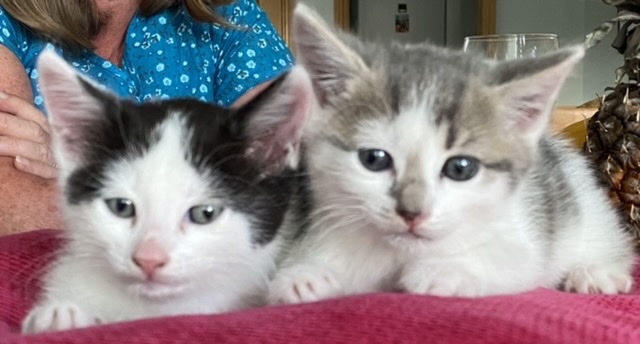 Eventually John arrived home and we all went out for dinner at Billy Andy's.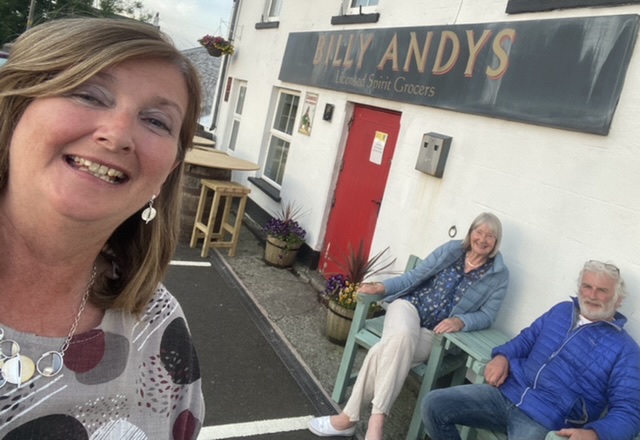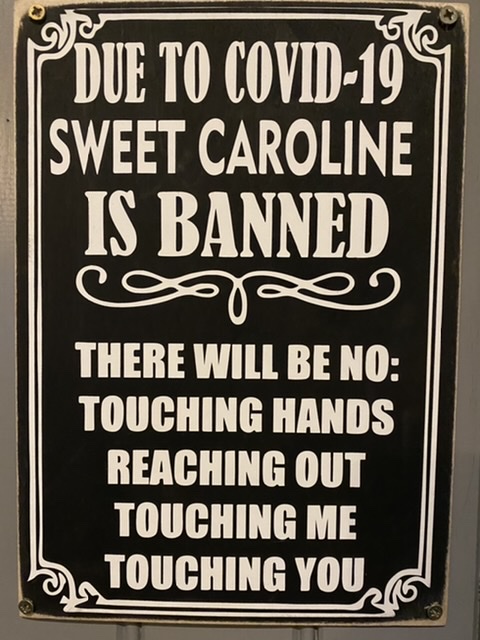 The evening was rounded off with a walk on the beach at Ballygally as the sun went down creating a pastel pink sky reflected on the calm ocean. Almost 11 o'clock and still light!