It has rained quite a bit in the night and is somewhat overcast this morning so I'll maybe not be painting in some of the small harbour villages along the way.
I found myself on a very long narrow winding road that took me up to Torr Head where I stopped for a while. Somehow I missed Cushendun.. ah well, it's very grey and raining in the distance.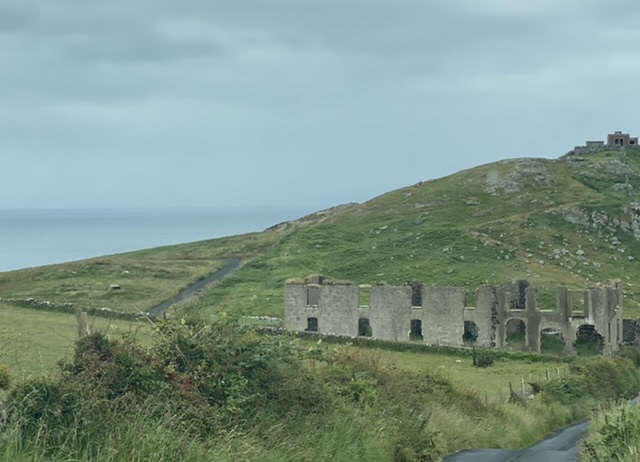 Next stop Ballycastle for a coffee.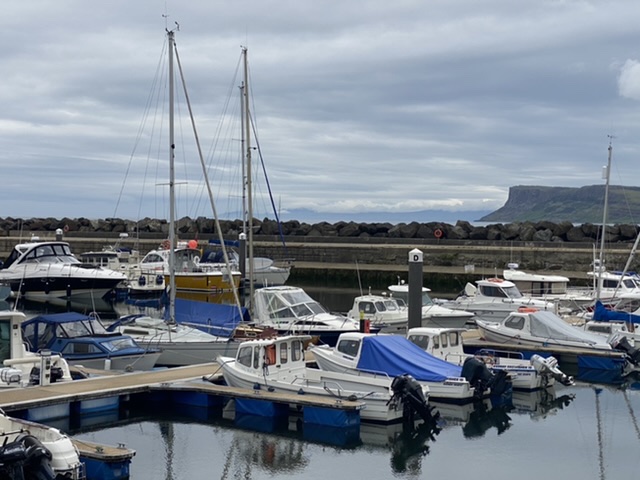 I took a walk along the beach and thought of Jim, my oldest Irish cousin who had sadly passed away the same summer as my father had, just 4 years ago. We used to come to Ballycastle for the best fish and chips! I sat in the car a bit and watched a heavy rain shower on Rathlin Island. I had been on this island many years ago and seen puffins and other seabirds.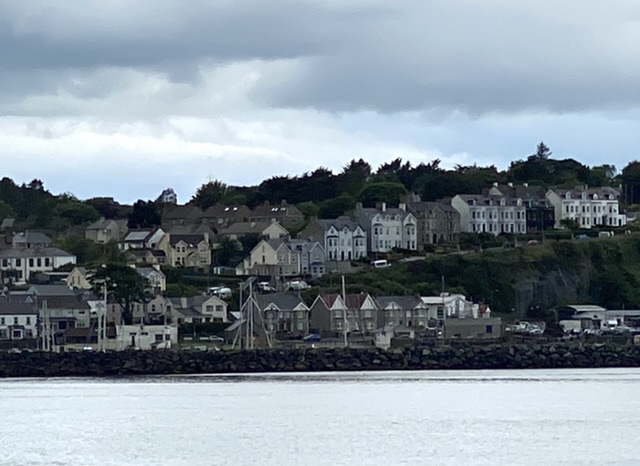 I tried a quick watercolour of Ballycastle town from the far side of the bay but it was so dark, then it came on to rain… the first of my whole time away…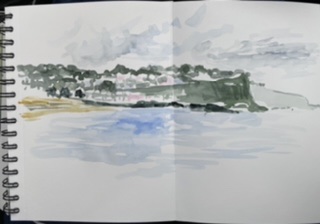 A short nap then the sun came out about 4 and it was very hot. I was by now feeling a bit peckish and drove back down to the harbour where Jim used to buy us fish and chips. Mortens was still there and had a very good system going. Phone your order and it would be ready in ten. I would say it's the best and freshest in the land and on a par with Rick Stein's in Cornwall. It was clearly very popular taking orders 1-8pm daily.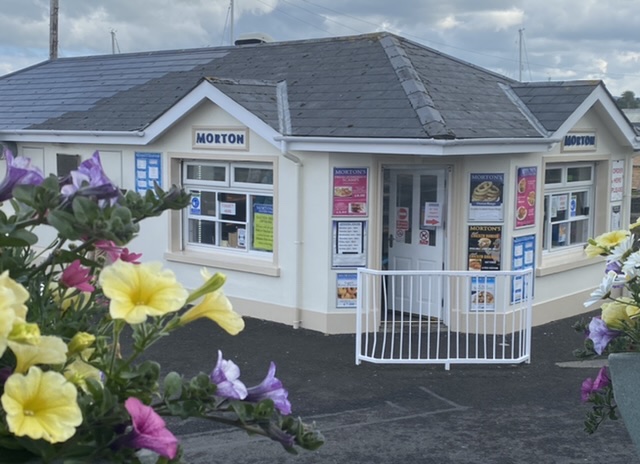 The seagulls were on standby waiting for their opportunity!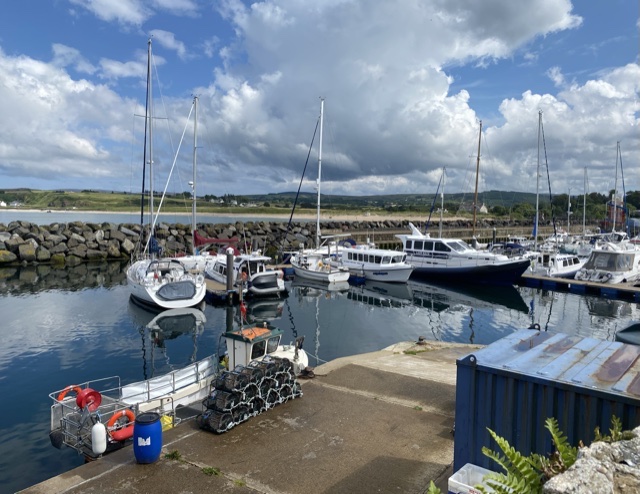 I arrived at Margaret's just after 6. It was lovely to see her and we caught up while watching young Brit Emma playing some great tennis in the fourth round of Wimbledon before having to retire through some form of anxiety.
We drank some Rhubarb and Ginger gin and Margaret made a chicken stir fry although I really didn't need it, strawberries and cream a bit later as we chatted until late.