Today was John's birthday! He went off on a cycle ride while Christine cooked a big Ulster Fry for us all on his return.
Then down to the beach for a swim.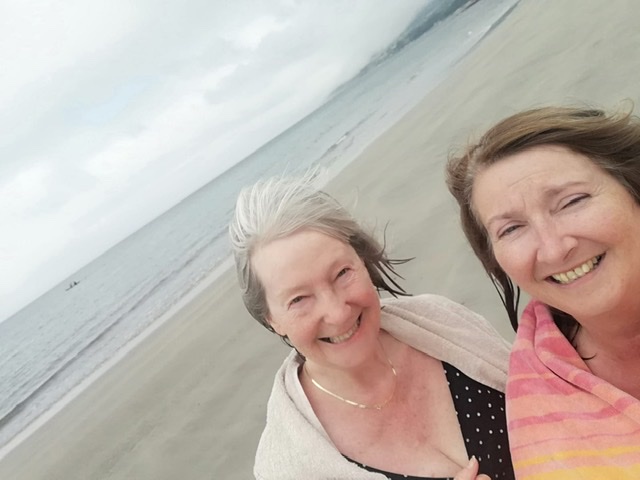 It was soooo cold but ok once in! There were one or two others swimming but wearing wetsuits. Hot chocolate afterwards was welcome then on the way back we called to see Ryan (cousin Raymond's son) and his family, Ruth his wife and 3 children Jody, Libby and Pippa. They had moved into the old farmstead which held many memories for me going back 60 years! Ryan had just erected a giant trampoline in the garden and I joined the children on it briefly.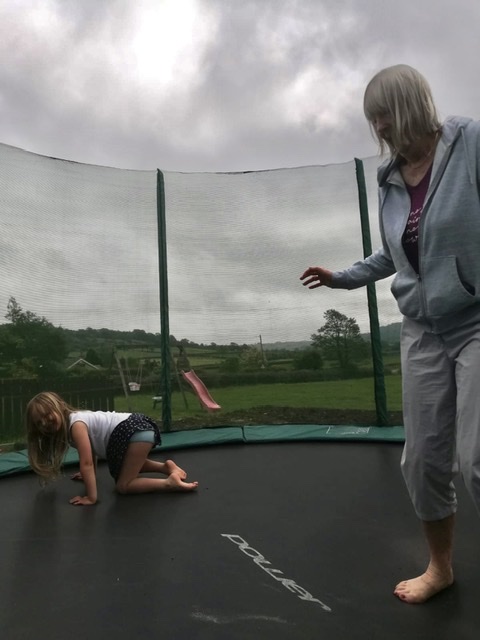 We finally returned to prepare for our trip up to Slemish with John.
I call Slemish a mountain but was put right. It is actually a volcanic plug. Historically called Slieve Mish, it was the home of St Patrick where he used to graze his sheep. It lies a few miles east of Ballymena, in the townland of Carnstroan and is 437 meters high. It came over very black and there was a clap of thunder before we set off but soon we were half way up the very steep and rocky path.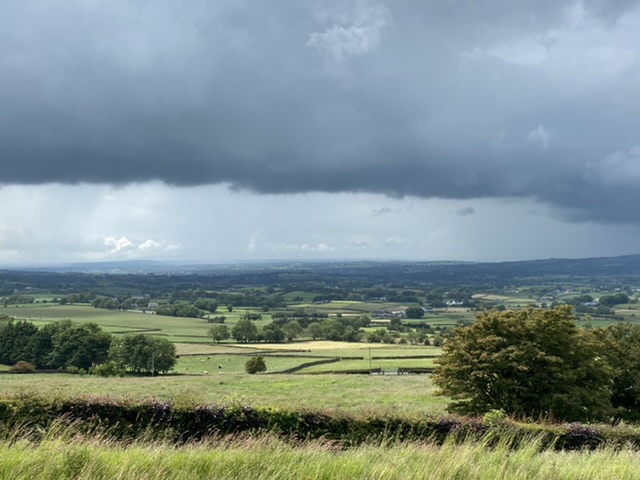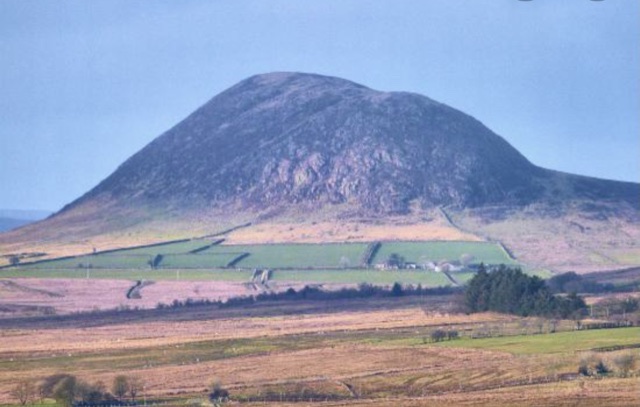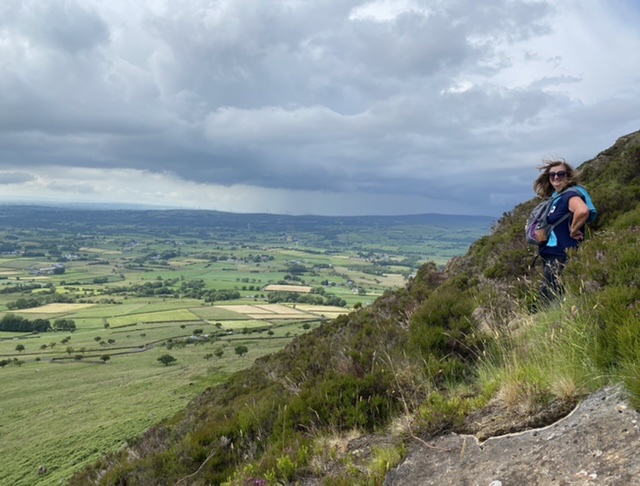 The panoramic views were amazing! Christine and I got about three quarters of the way up before turning back as I found it was getting too steep and treacherous with sheer drops that made me feel a bit wobbly. I think Christine could have made it to the top quite easily with John. We followed the steep path downwards slowly enjoying the plentiful wild flowers along the way.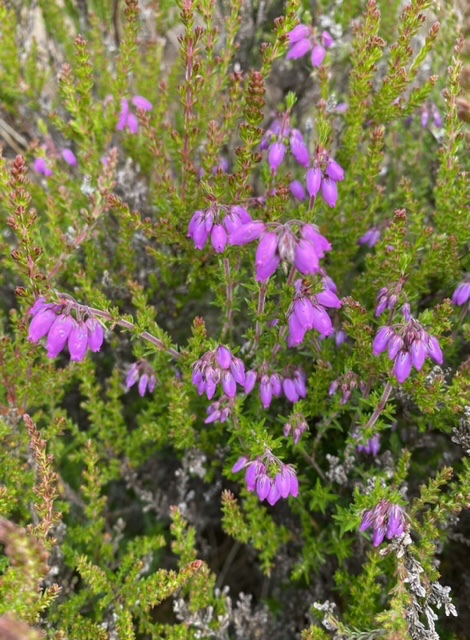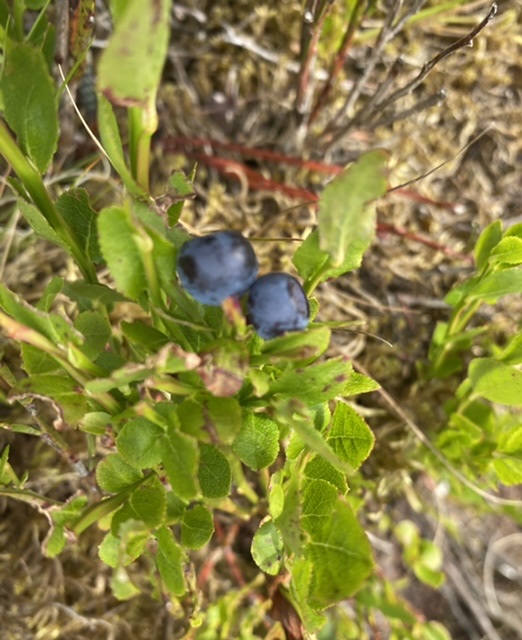 By the top we got back to the bottom, John had been to the top and caught up with us, running down the mountain like a gazelle!
By the time we got home in the evening, there was a delicious smell of beef dinner which had been in the slow cooker all day. A glass of wine while preparing the melon starter. Jill and Greg arrived for John's birthday meal. The weather was so warm and sunny, we decided to have it in the garden. So lovely with the back cloth of the rolling Antrim hills.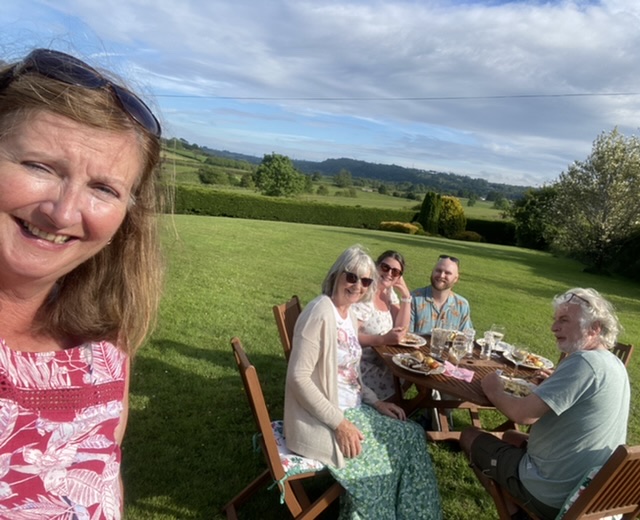 After dinner we watched Jeremy Clarkson and his Diddly Squat Farm in Chadlington on Amazon Prime. He is not my favourite person but this programme was all the rage in Ireland so I thought I'd better see what all the fuss was about as he has set up his farm shop in Chadlington, just a couple of miles from my home. It was quite amusing.