A very healthy breakfast with Sandra – hot water and lemon, porridge with chopped apple, blueberries, raspberries, sunflower seeds and a dusting of cinnamon, followed by toasted wheaten bread and coffee.
We decided to look around the Bangor Walled Garden which is always absolutely stunning and this year was no exception!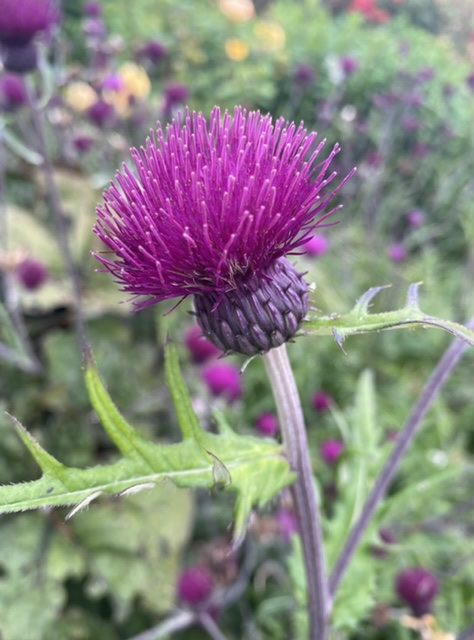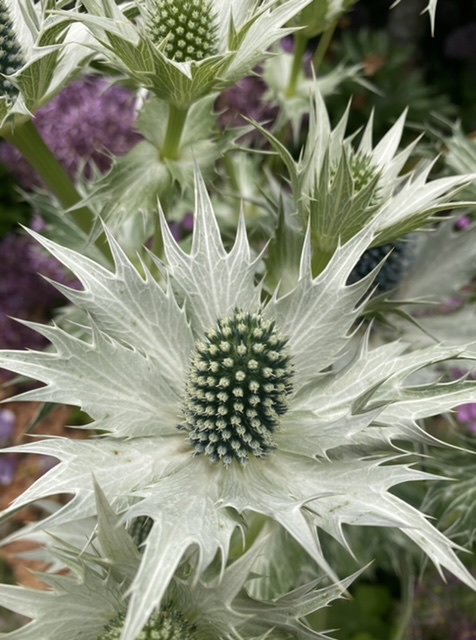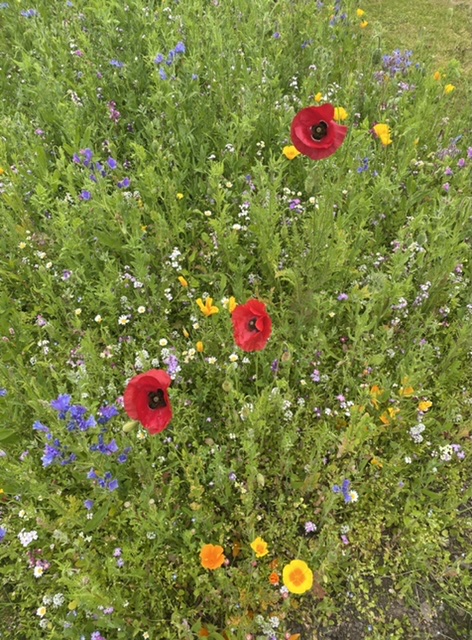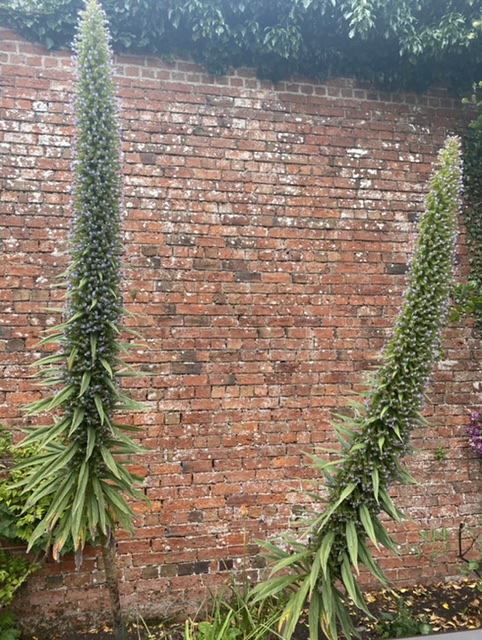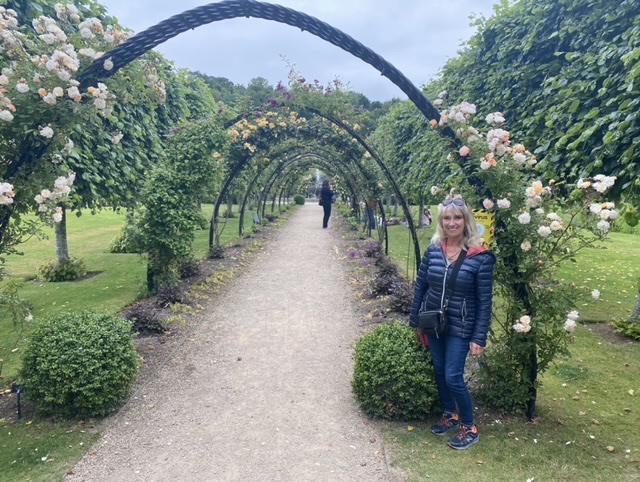 Then as the day warmed up we drove down to the beach near Sandra's house and bought a coffee. Then walked the length of the beach towards Bangor. The light and colours were beautiful.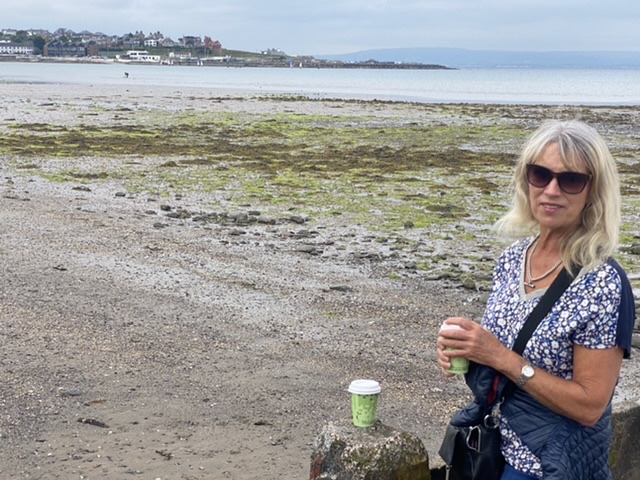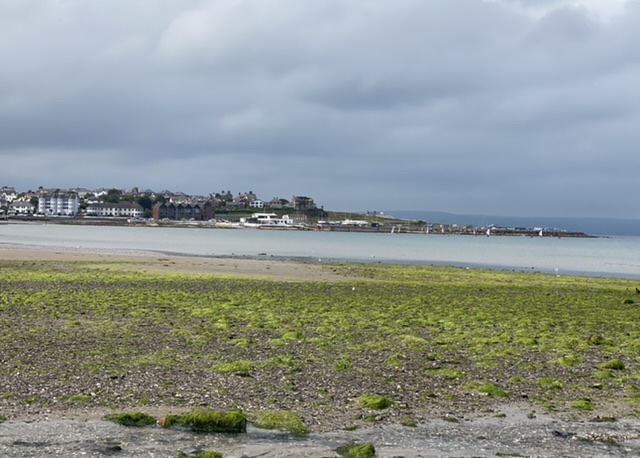 We returned for a light salad lunch in the garden before I said my goodbyes and set off for the Coastal Route back towards Carrick. I stopped at Whiteabbey for the loo and took a little stroll along the sea front then drive on down the coast to Carrick Castle where I stretched my legs again.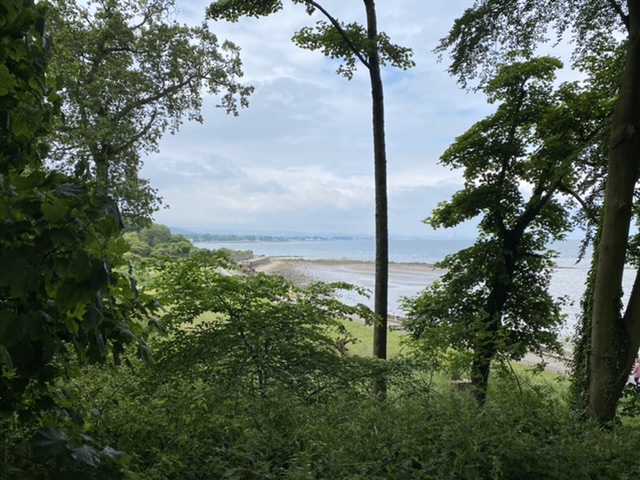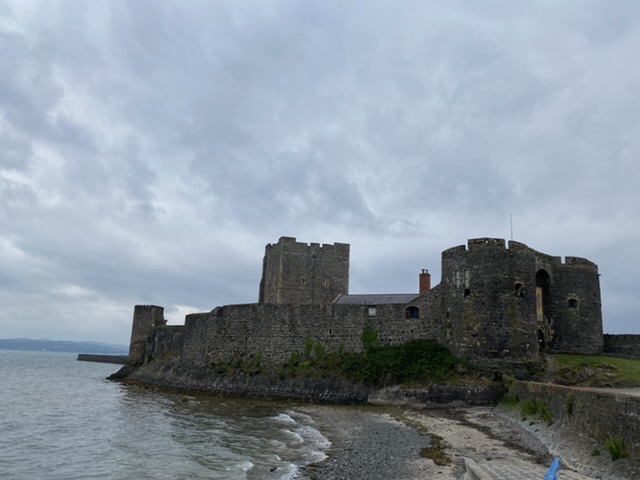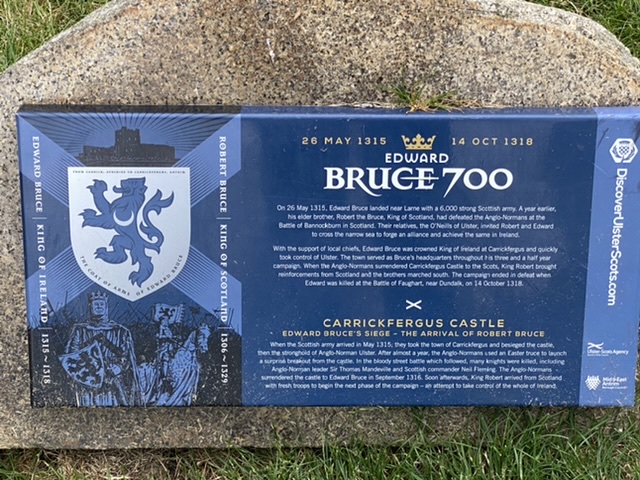 Eventually I ended up back in Ballygally where I bought a few provisions and watched a few swimmers in the bay.
Finally the mini satnav took me on a rather circuitous route back to Christine's via the Docks!
We all went out for a pop up pizza on my return and called in to see John's brother for a cup of tea on the way back.