Just dressing and heard Freddie racing down the hall. He peeped round the door and said hello. 'Charlie has gone to play golf but I'm too tired' he said.
Gemma arrived home and we all had breakfast together. Jim was working from home today.
I walked up to Lorna's house just a few hundred yards away with Gemma and Freddie. Lorna was working in the conservatory with the panoramic view. Freddie gave me a guided tour round the house, with a detailed one of his bedroom!
Then to Jennifer to see horses. Shannon kept these retired racehorses to quieten them and retrain as riding horses as they were only 4 or 5 years old and we're no longer suitable for racing.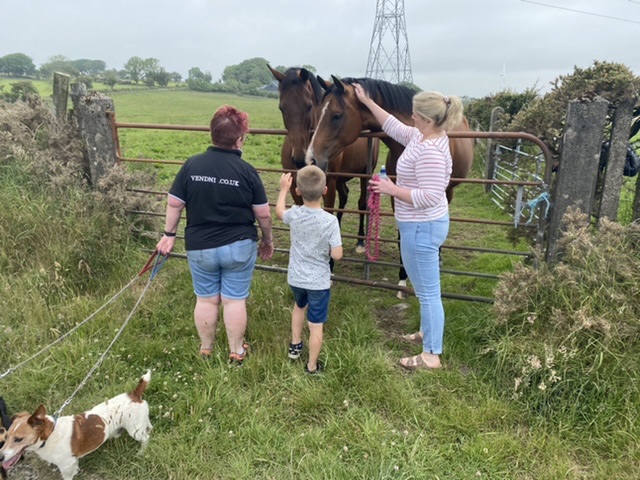 Freddie took me to the barn to show me his quad bike and pointed out 'Not to be ridden under 6 years old'. He was 6 and had it for Christmas.
I had a quick coffee at Jim's before leaving for Bangor to see cousin Sandra.
Sandra and I enjoyed a bowl of soup and wheaten bread while catching up, with the Dan Evans match on in the background.
Then walked round to visit uncle Alec and Auntie Jean. They are now 99 and 97 respectively. Uncle Alec was on good form and seemed very pleased to see me.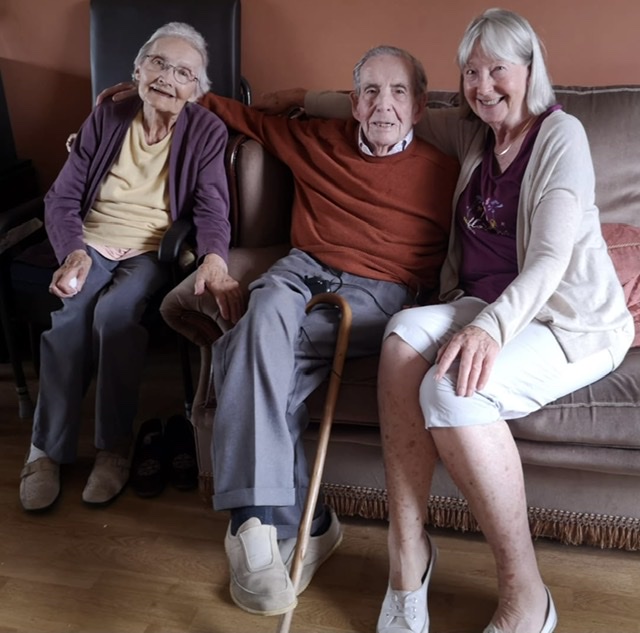 We chatted for an hour or so before returning home to Sandra's for a lovely chicken dinner and more tennis… the start of the Andy Murray 3rd round match.
Shirley and Ian came round later in the evening and together we watched a rather deflated Andy Murray go out of Wimbledon, beaten by the young Canadian Denis Shapovalov in straight sets. It was good to catch up with cousin Shirley (Sandra's sister) and Ian.