I woke in the Top Backpackers in Dunedin to a bright morning – 16 degrees. We were picked up at 7.30 by Roger in a white minibus, smaller than yesterday's Kiwi bus.
We first drove to Balclutha, Roger's hometown with a population of 4,000 and has the River Clutha flowing through it, the biggest (not longest) river in New Zealand.
We passed through plenty of typical New Zealand scenery, ie. Plenty of sheep, BFTs loaded with logs and wild yellow lupins were now flowering everywhere.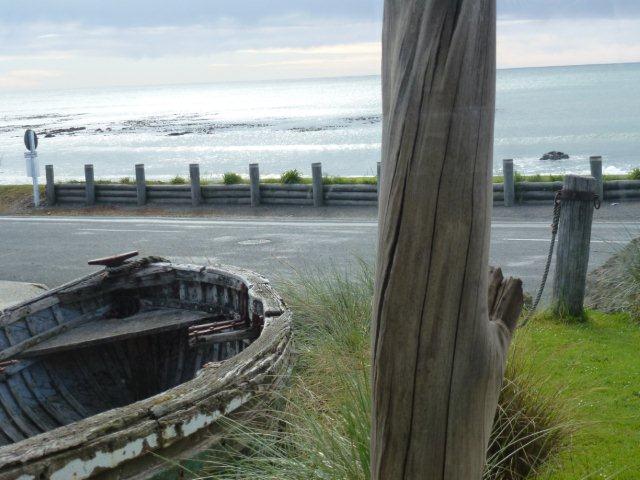 We stopped for coffee and toastie at a quaint little café with a log fire for lunch. It was quite chilly and had started to rain by this time so the fire was very welcome.
We made our way along the coast to a beautiful lookout point which involved a 20 minute walk out to a lighthouse. From here the scenery all around was stunning, as always on a bright morning.
Our next stop was Cannabal Bay, named apparently because of the bones found buried there. This in fact was one of those special New Zealand beaches with not a human being in sight but a lone Sea Lion which could have been mistaken for a huge rock. He was asleep on the beach but a couple of flaps of his tail confirmed he was not a rock.
We then walked through some sand dunes to another beautiful beach where we saw sealions playing in the sea.
We continued on towards Invercargill and stopped to walk through a small rainforest.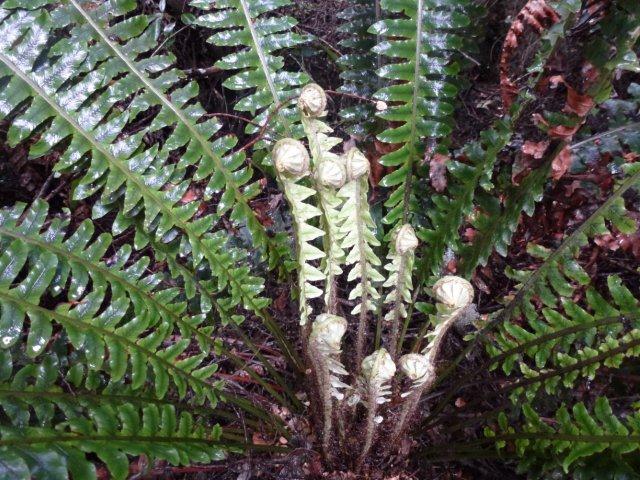 ….and then some amazing waterfalls…..
Then came the highlight of this part of the bottom coast….. the yellow-eyed penguin…. the rarest penguin in the world.