Jessie and Hunter, Leigh's daughter and granddaughter turned up at 9am. It was the first really hot summer's day and we just chilled out in the garden where Hunter showed her skills at cartwheeling and we all played a bit of badminton on the lawn.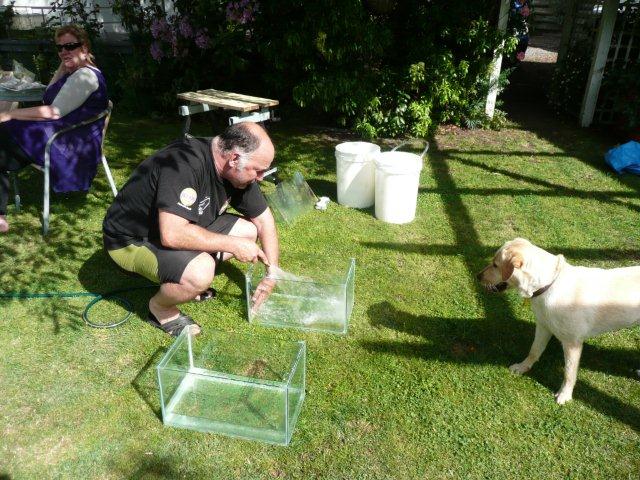 The warm sunshine has really brought out many of the flowers in Leigh's garden in the last few weeks.
Later I joined Jessie, Hunter and Leigh on a shopping trip for Hunter as she was starting a new school the next day. I took the opportunity to do some last minute shopping myself as this would probably be the last time in Taupo town centre.
Back home some feijoa juice with ice went down a treat and we chilled out a bit more before Jessie and Hunter left for home.
The yardarm took place under the dappled shade of the cherry tree and then as it was such a lovely evening, we took Sally on a walk down to the Lake.
The vegetation and wild flowers had really come on since my last walk down to the lake with Sally three weeks previously…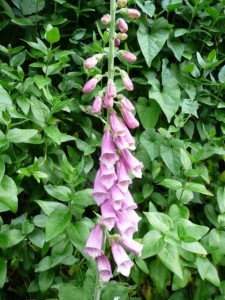 Sally just loves retrieving her ball from the lake and has so much energy.
unlike me…….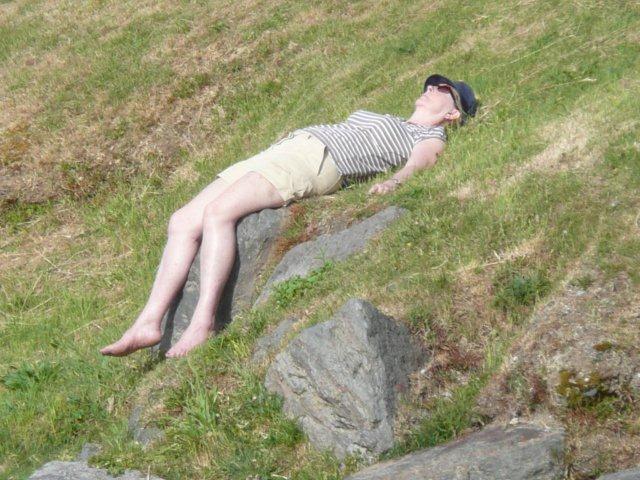 We walked on round a side of the lake I was not familiar with and ended up at the Sailing Club when we enjoyed another glass of Sauvignon Blanc on the floating pontoon as the sun went down.
We eventually made our way back up the hill home for dinner which was some Snapper which we had caught ourselves about 6 weeks earlier in Coramandel.