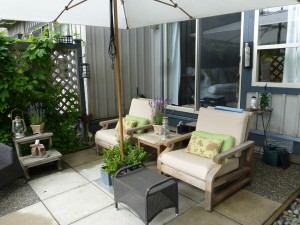 Woke up in Jane and Jed's lovely home in Whistler to a rather wet morning. Cindy and I walked around whistler Upper and Lower Villages.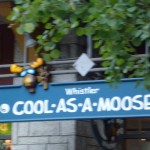 They are typically alpine as you would expect but of course at this time of the year there was only snow on the tops of the mo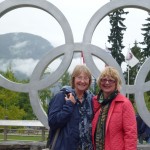 untains.  You could see the grassy ski slopes winding down the mountains like mown golf courses. The gondola and Peak to Peak were in cloud,  so we decided not to go up.  I did a little shopping before we set off
back down the mountain for the airport. My flight is not until 7.50 this evening but Cindy needs to drop me off and then get the ferry back to Victoria.
We went to a place where Jane had said we were most likely to see bears near Callaghan Olympic Park. It had come on to rain quite heavily so we reckoned the bears were in hiding.  A
h well, time to get on back to Vancouver. On the way down we stopped for a cappuccino to go and then stopped at one or two view points. By now the sun had come out again and it was quite hot.  The scenery down the sea to sky road was quite spectacular.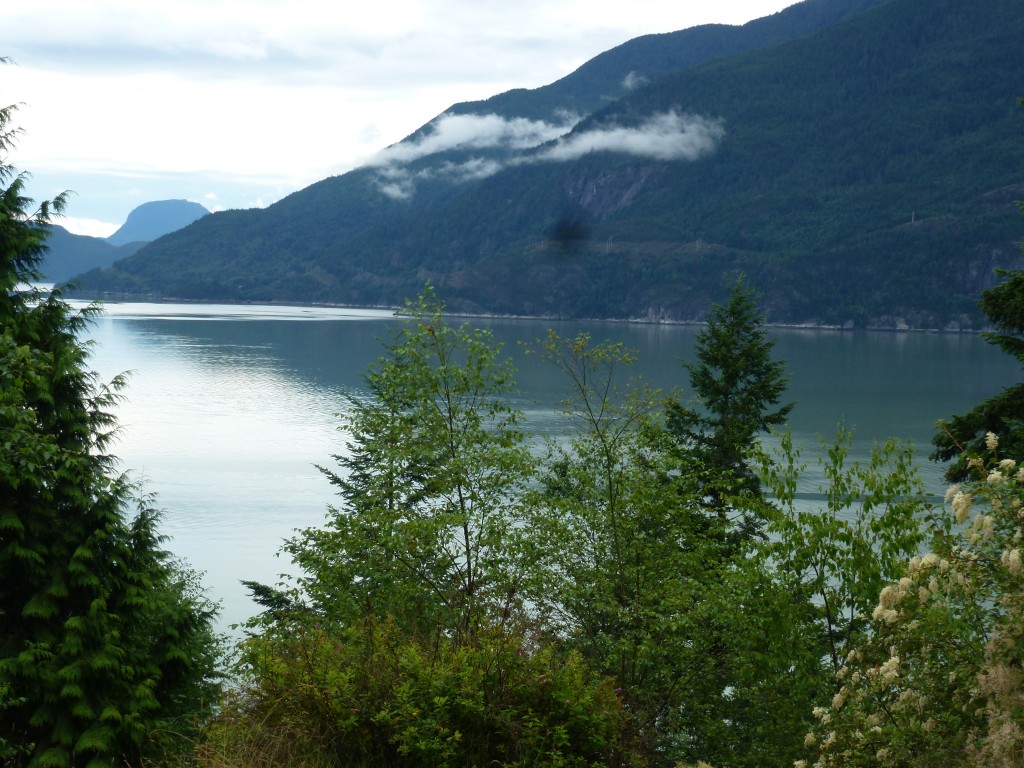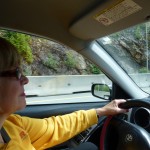 We finally approached the city of Vancouver, all too familiar to me! It was quite comforting to pass familiar streets again such as Burrard, Davie, Howe… and then pass over the bridge towards the airport which I'd previously travelled across in a gold stretch limo just 3 weeks ago… I seem to have packed in so much since then.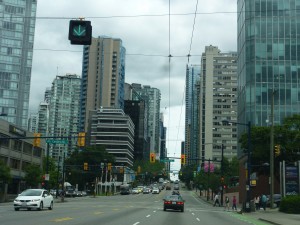 Cindy and I said our final farewells at departure drop offs before I went to join the endless airport queues. Actually it was all pretty easy going and before I knew it I had eaten my last Tim Norton's sandwich and smoothie and had boarded my Virgin flight bound for Heathrow.
As I sit by the window waiting for takeoff, I hear my name "Hello Mo!" It was Emily from London who I'd met on the Moose Bus to Tofino! We would maybe catch up in the baggage hall at Heathrow.
The captain says we are about to take off so bye bye Canada…it's been a wonderful adventure!