It's gonna be a quiet chilled day today…. or so I thought!  Lie in til 9 then a leisurely breakfast on the deck chatting… spotting with rain a little but warm and no wind…. no hurry guys, except Beau wants his walk so off we go down to the beach.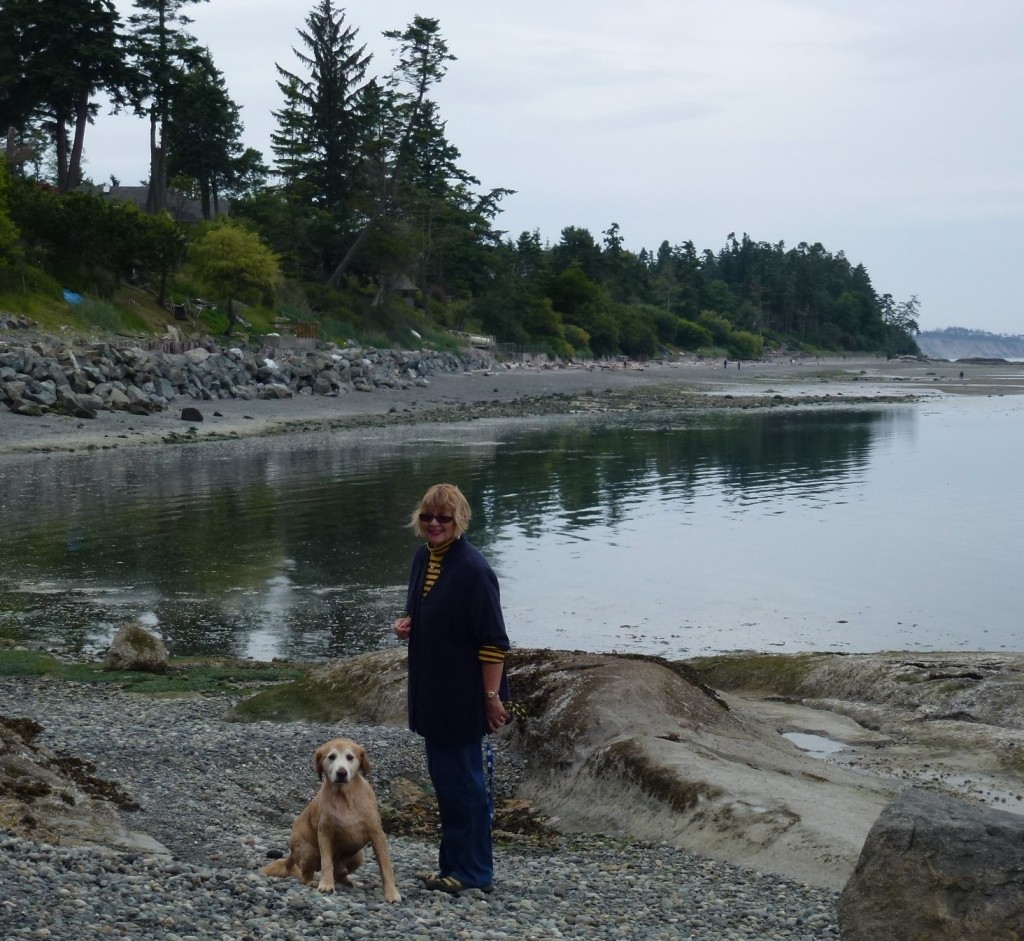 This is an area of beach I have often surveyed from the decking at Cindy's house when the tide is out.  You can just about make out little figures walking their dogs on a sandbank near some rocks. A few pics here from our walk on the beach.  I rather hoped I would be able to pick out Cindy's house from down on the sandbank but no.  This starfish was about a foot in diameter!!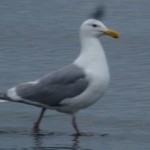 On the spur of the moment Cindy had phoned her son Luke to see if we could drop in on them.  We then set off for the ferry to Pender Island.  This was so exciting… I hadn't seen Luke since he was about 3 back in Spelsbury all those years ago and now he was married to the lovely Angie and living in a wooden cabin in the woods on Pender Island.  Also he was an artist!  I didn't pretend to understand his work but his style of artwork is awesome.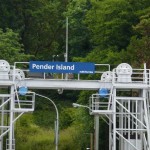 Luke met us from the ferry and took us back to his home in the woods where he showed us round the island a little on the way.  We saw this cute deer.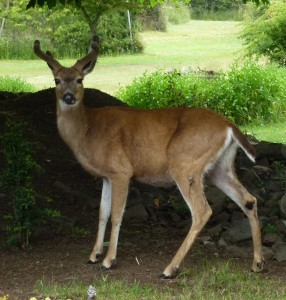 He then showed us their very productive vegetable garden.  Luke showed me his studio in the roof and also a photo of his studio pleine air!!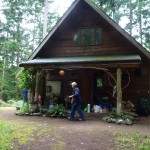 After a glass of wine, a cookie and a chat we headed out to a pub near the ferry to get a bite to eat.   Our bite to eat turned out to be a full Roast Beef Sunday Dinner and a glass of Okanagan Merlot, before dashing for the 6 0'clock ferry back to Victoria.  Well I didn't expect this when I woke up this morning.  Thank you Cindy, Luke and Ange!