Great breakfast on the decking… tasty Ham omelette – huge of course.  As we sat there a deer followed by twin fawns stepped through a clearing in the wooded garden down below.
This morning after dropping off Austin and collecting Riley, Cindy took me to Sidney, a quiet little coastal town not far from Victoria. Here I spent a leisurely few hours exploring the town. I loved the artwork in the Peninsular Gallery here and was greatly inspired.
There was some sort of concert put on by the native Indians down by the sea which involved much howling and banging of drums.

I sat in a pub called Beacon Landing outside area enjoying seafood chowder and Vancouver Island beer.  Chowder has become a favourite of mine, the views of the sea and mountains never far away.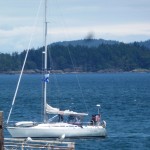 I met Cindy at Starbucks as arranged where we had a Cappuccino then returned to the house briefly before heading into Victoria to meet Cindy's friend Marcie at a very nice restaurant.  Marcie was already there with a huge plate of Nachos in front of her.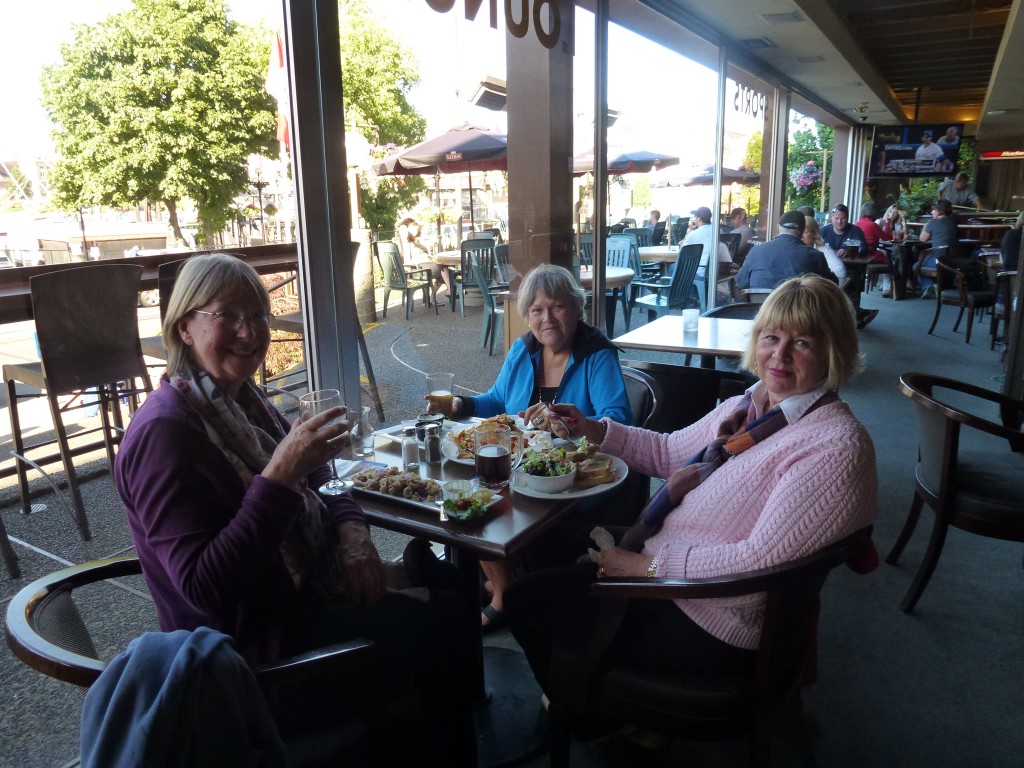 We refrained from sharing too many of these before our meals came.  This time I had Calamari and dip…. it was a huge plateful, totally different from the half dozen or so on a plate at home, but rather too much for me because although delicious, I was absolutely full.  It was lovely to meet Marcie who was good fun to be with.
As it was such a beautiful evening Cindy and I then went to Fisherman's Wharf where we walked through the 'village' of floating houses.  It was quite delightful.  We then drove a little further along to where the huge cruisers docked – there were three – and we walked along the breakwater with the new safety fence installed only a couple of weeks earlier.  This had caused some controversy among the locals but I had to say I would have found it quite scary to walk along if the fence had not been there!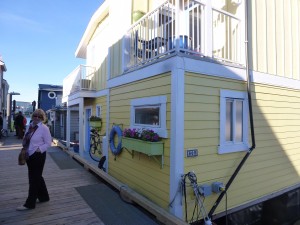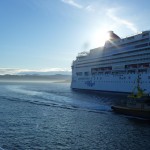 Tonight is the summer solstice and it is such a beautiful clear evening I toast midsummers night to the almost full moon.