Although this and the following say posted in October, we were actually still in September… the joys of blogging!
Lovely to be staying at the Express Holiday Inn almost in the centre of the city.  It was quiet but within easy reach of restaurants, shops, the theatre and buses and trams, so perfect.
After a hearty breakfast (included), we decided to visit The Royal Yacht Britannia which was over by the harbour, a couple of bus rides away.  There was quite an impressive exhibition about the history of the yacht before we actually went on board.  The décor was modest and of course dated around the 50s, quite homely in fact.  The most stately room was probably the dining room which was set as it would have been to welcome any dignitaries at different ports.

One got a feel of all the generations of the royal family enjoying regular family holidays together over the years.  It must have been a terrible wrench when she was decommissioned.


Prince Charles would paint having been inspired by one of his trips around the Scottish Isles.
On the way back we visited the Botanical Gardens.  These were spread over quite a compact area and we were able to walk around most of it in a couple of hours.  However, sadly the botanical gallery was closed as it was Monday.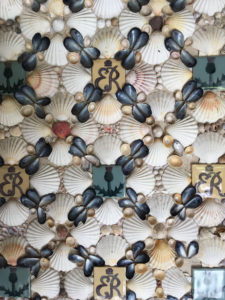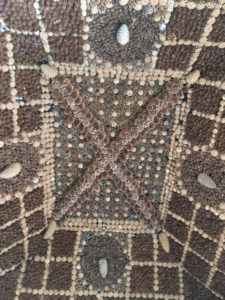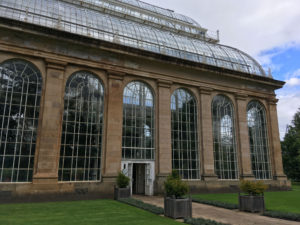 Tonight we would have a pizza near our hotel before walking across to the theatre to see Grease the Musical, which we managed to get tickets for.