I was a little while getting to sleep last night as there was a child jumping on and off a bunk bed on the floor above (or so it seemed), but it was still early so i couldn't really complain. I woke at 6.30 and read for a bit. The girls packed up and left at 7 but I lay in til 8! It was so quiet. I looked out to see that it was still dry despite the ominous forecast. I washed dressed and headed to the dining room to grab a coffee. I didn't think I could justify a full English breakfast as I hadn't planned a day's hike nor a strenuous paddle down the river in a canoe. The friendly very Welsh cook brought me a tray with cafetiere milk sugar and huge cup and saucer onto the terrace. So I spent the next half an hour relaxing with my book.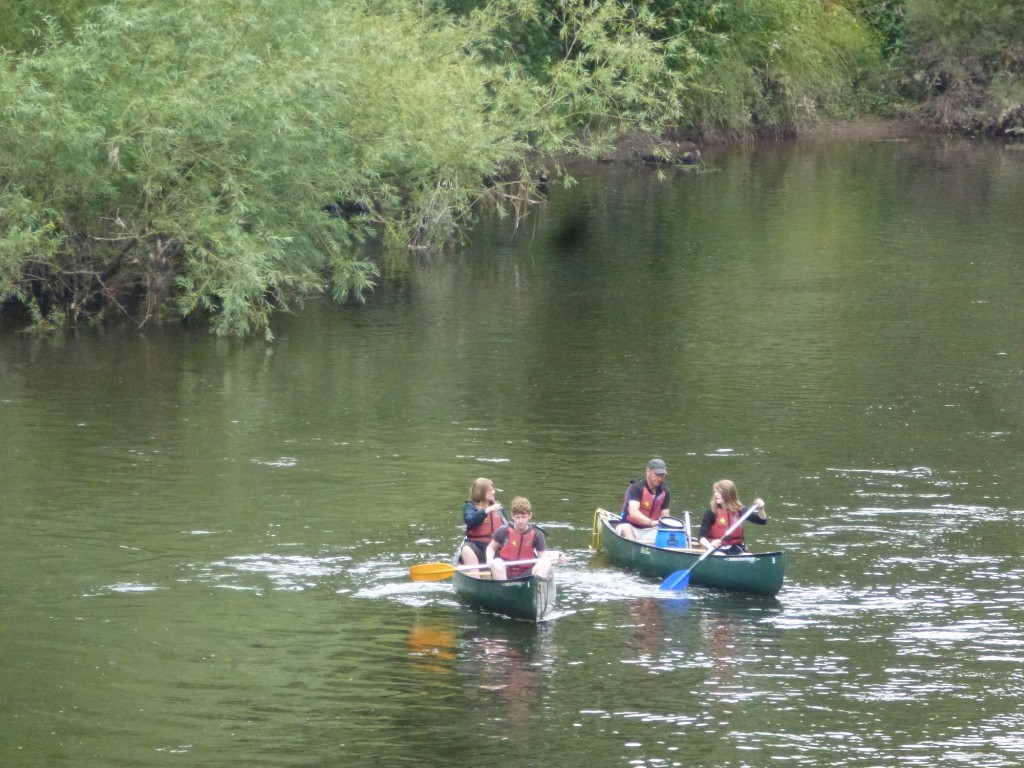 It was still mild and dry so I decided to take a walk along the river and very soon found myself at a footbridge which was part of disused railway. On walking over the river I found myself back where my sat nav has taken me the evening before… so close!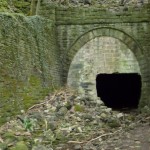 There was also an old railway tunnel entrance leading through the hill but it looked too dark and spooky to enter.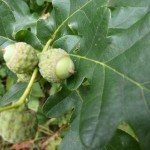 The wild flowers and trees along the river were totally unspoilt with many oak trees.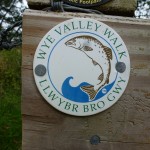 Now I could feel moisture in the air so returned to the car and headed to Goodrich Castle where I spent a couple of hours going back to medieval times. The views from the turrets were awesome. I think I'm all castled out now!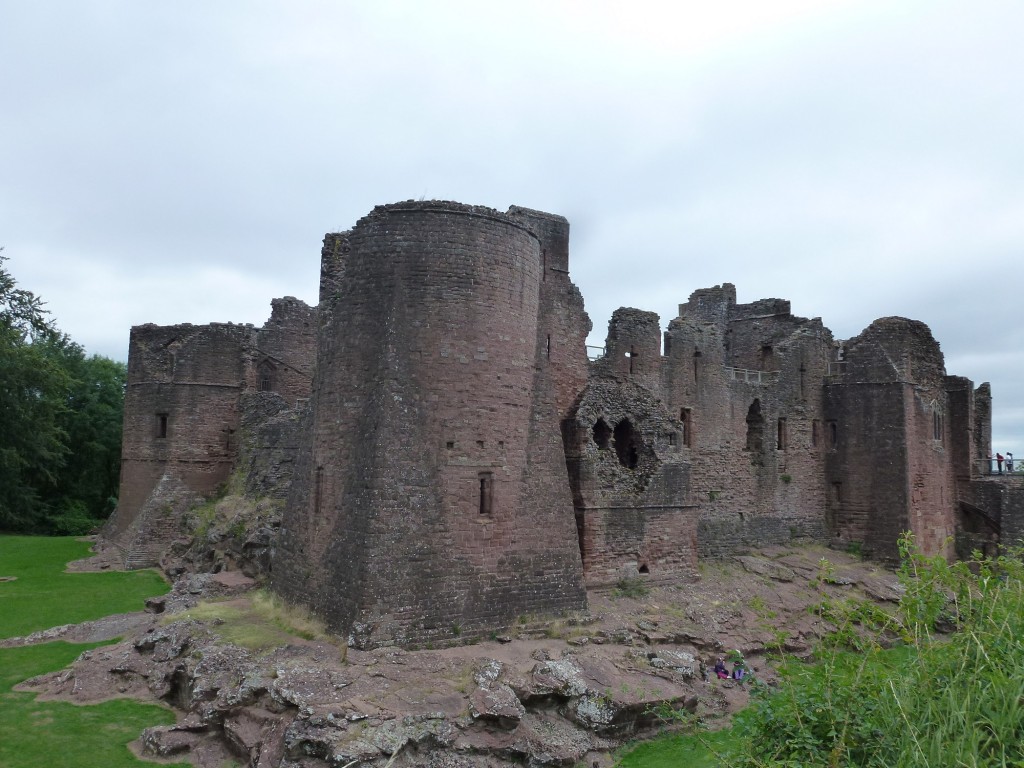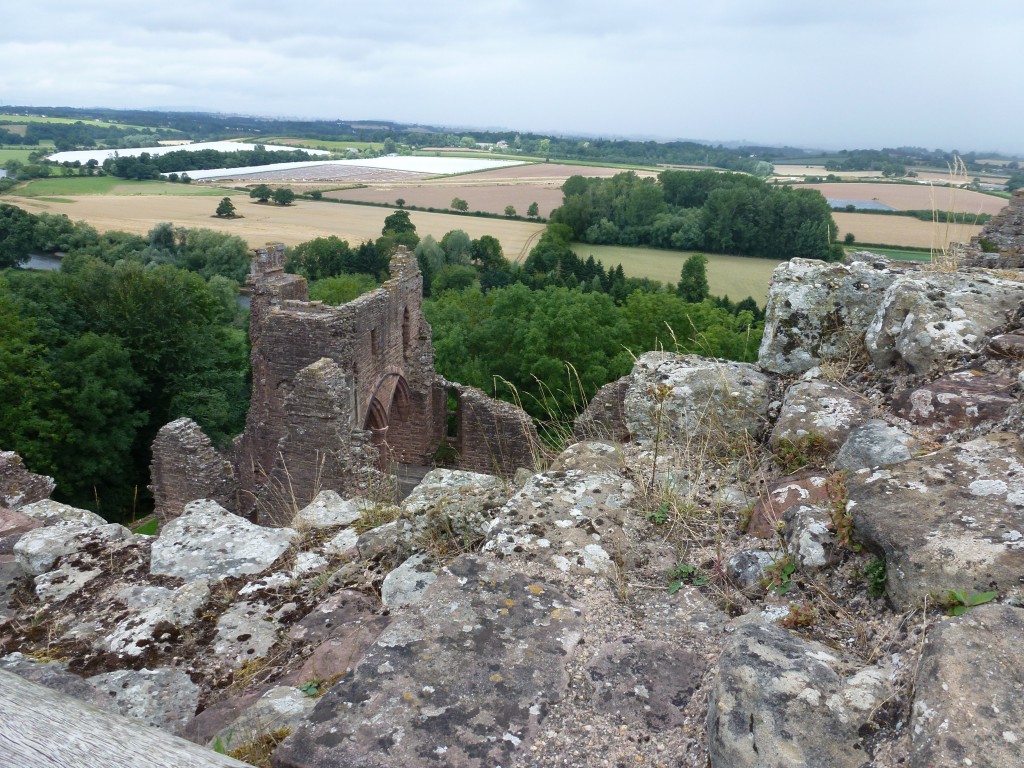 Eventually I was back on the road and on my way to Julie's but first a quick visit to Monmouth before the rain really set in. The landmark here is a medieval gateway over the river but it was too wet to walk around much.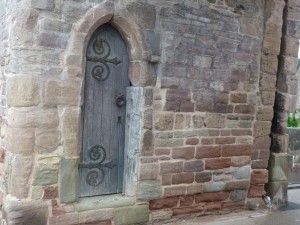 I headed on to Garway. I knew Julie from some 7 years ago when we had worked together at Andrew Lawson Photography in Charlbury. At that time she was a garden designer. In fact a whole group of is who were quite artistic worked part time for Andrew. Julie eventually moved away to get married to Richard, a Rambler friend, and we all came down here to the wedding which was a lovely occasion. He spends a lot of time abroad however.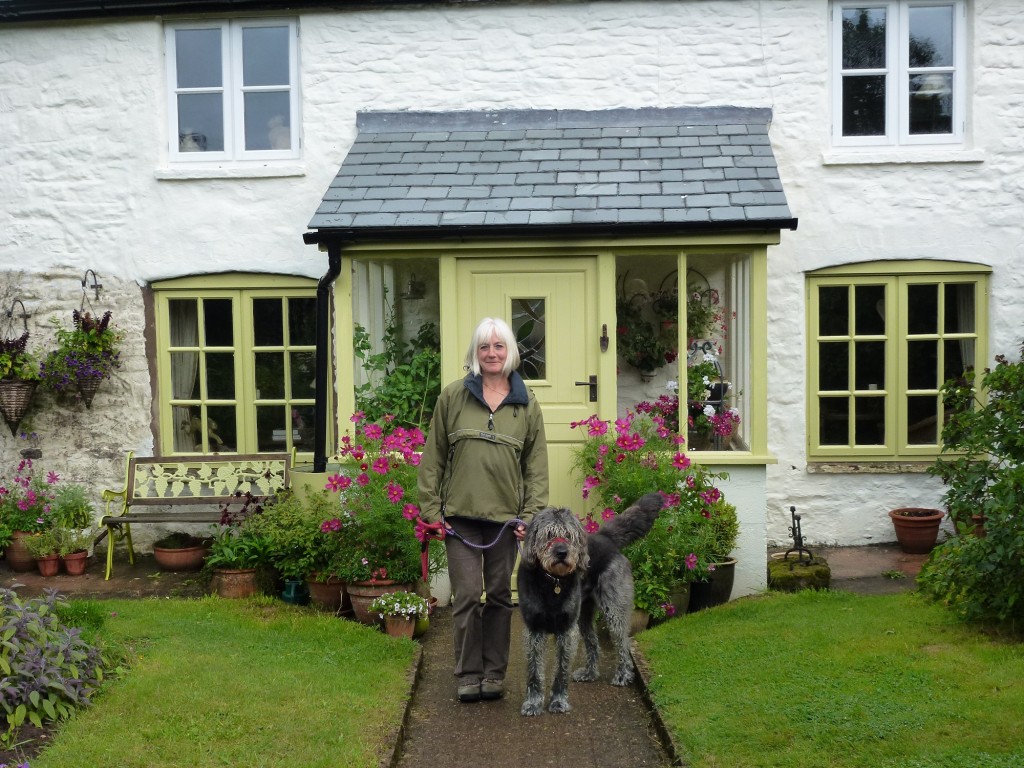 Anyway my sat nav took me fairly close to Julie's cottage and, seeing her waving, helped with the last bit. She has a massive Labradoodle called Merlin, who greeted me at the door. We chatted and chatted catching up on the last year as she had been to stay with me just over a year ago for an ALP reunion. Then she produced a wonderful salad spread before we eventually retired to bed.