I woke to a lovely sunny morning again, this is unheard of in Wales!!  No rain forecast til Wednesday.  Judy and I enjoyed a leisurely breakfast chatting and then a coffee in the garden.  I finally left for the Cardiff Museum at midday only to find that it is closed on Mondays.  I was disappointed as I know there are many paintings by old masters to be seen in there.  Oh well perhaps I will go back in the morning.
Instead I went round the City Hall next door which was impressive to say the least and contained plenty of beautiful paintings too.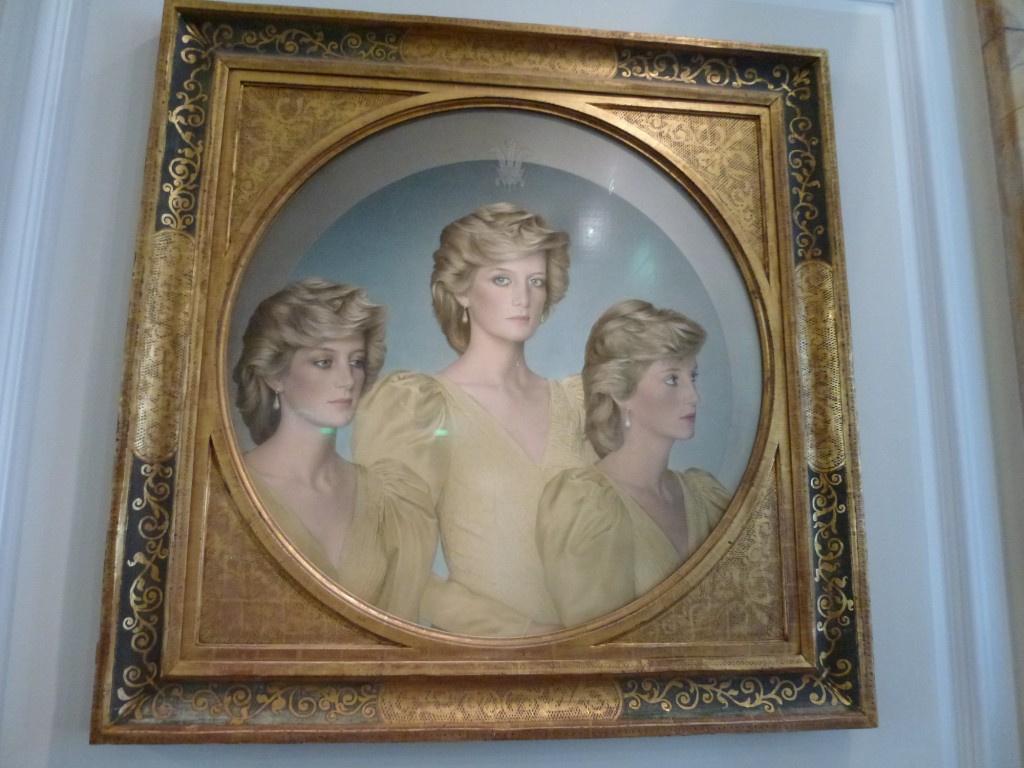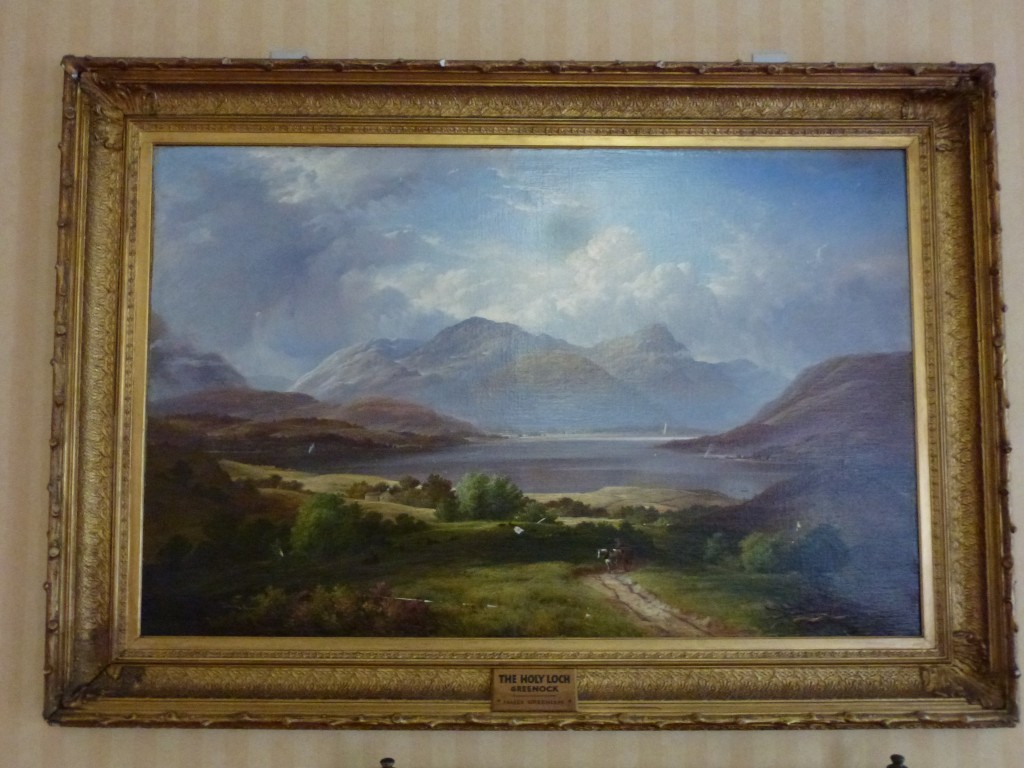 I then wandered past Cardiff Castle which I thought was rather expensive to get into so continued on to John the Baptist church where they were serving coffee in the upper room (The Hotspot) and then the covered market nearby, selling all manner of fresh food and other interesting items… reminded me very much of our own covered market in Oxford.  I treated myself some little silver stud ear rings. 
By this time the parking ticket had expired on my car so I headed out of the city to visit  Castle Coch which I could see up on the mountain from Judy's kitchen window.  It looked like something out of a fairy tale from the outside and I decided to keep it that way by not venturing in, but instead took myself on the circular walk up through the woods beside it.
After my excercise for the day I set my trusty satnav to Caerphilly Castle and found this magnificent ancient building complete with moat and drawbridge sprawled beside the pretty little town of Caerphilly and what a beautiful display of mauve and pink petunias adorning every railing and hanging planter all through the town. 
I spent a leisurely hour or so following the moat right round the castle and then exploring the town.  I just had to buy some Caerphilly cheese although I was told it was no longer made in Caerphilly but in Carnaervon.  I also took the opportunity of buying some Australian Merlot and a bag of gigantuous cherries to take back for Judy.
Time to return as we were going out for a meal with Louise, Judy's daughter.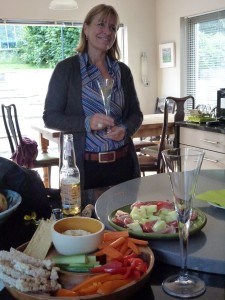 But first a glass of wine and some cheese…. we walked down to Louise's house and she had a spread of canapes waiting for us in her beautiful kitchen before the taxi arrived to whisk us down to a French restaurant in Cardiff Bay.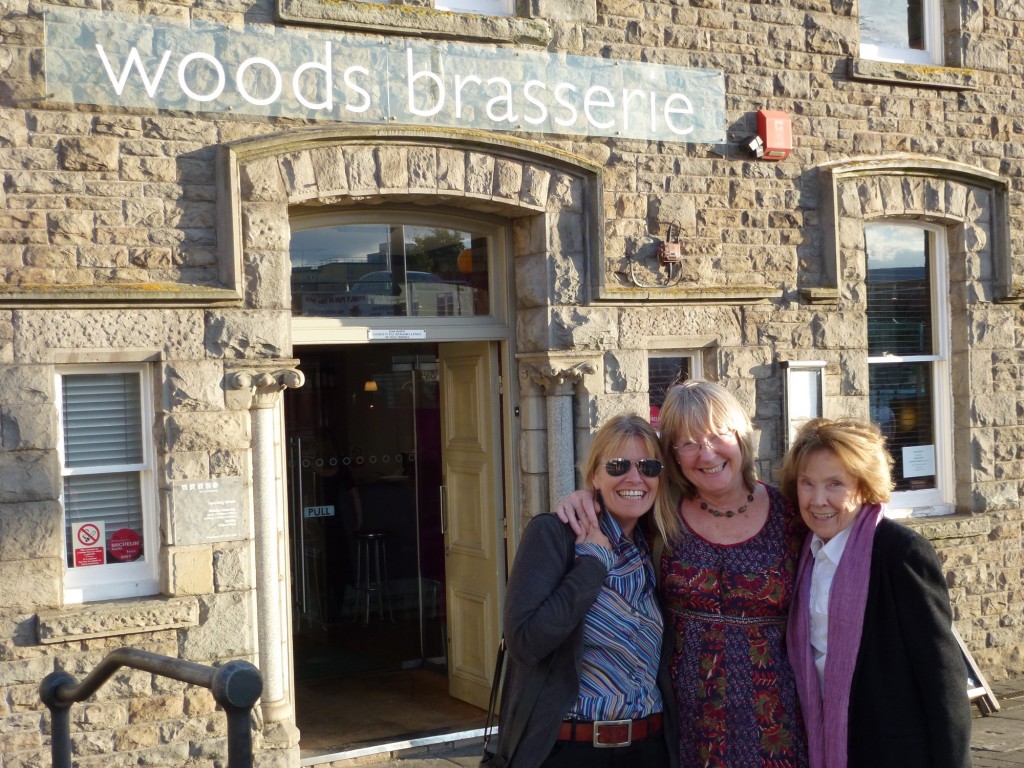 The three of us had an excellent meal followed by a walk around the "Beach" which I had seen the day before full of excited families.  By contrast it was now quiet and still at 10pm.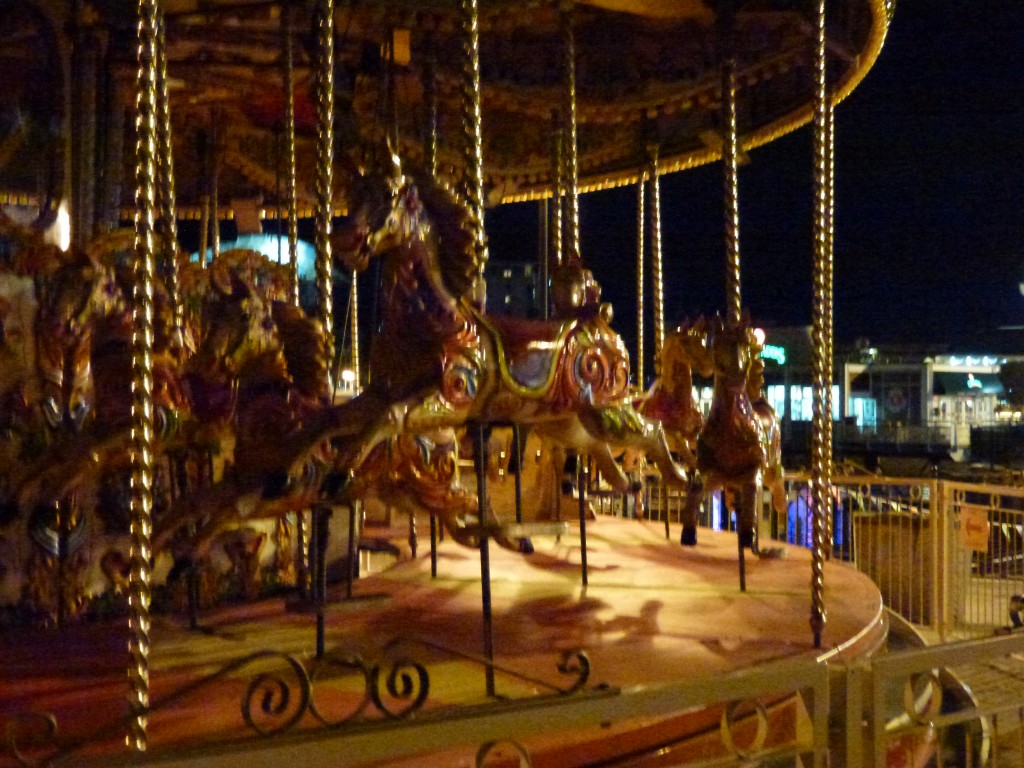 Judy and Louise had never seen it and were quite surprised to see deckchairs on a sandy beach where there had once been a wide open space for outdoor concerts, etc.  It was clearly there just for the summer months.  Another lovely evening, thank you both and it was so nice to meet Louise and share her love of art.  She is a very talented artist in glass making.