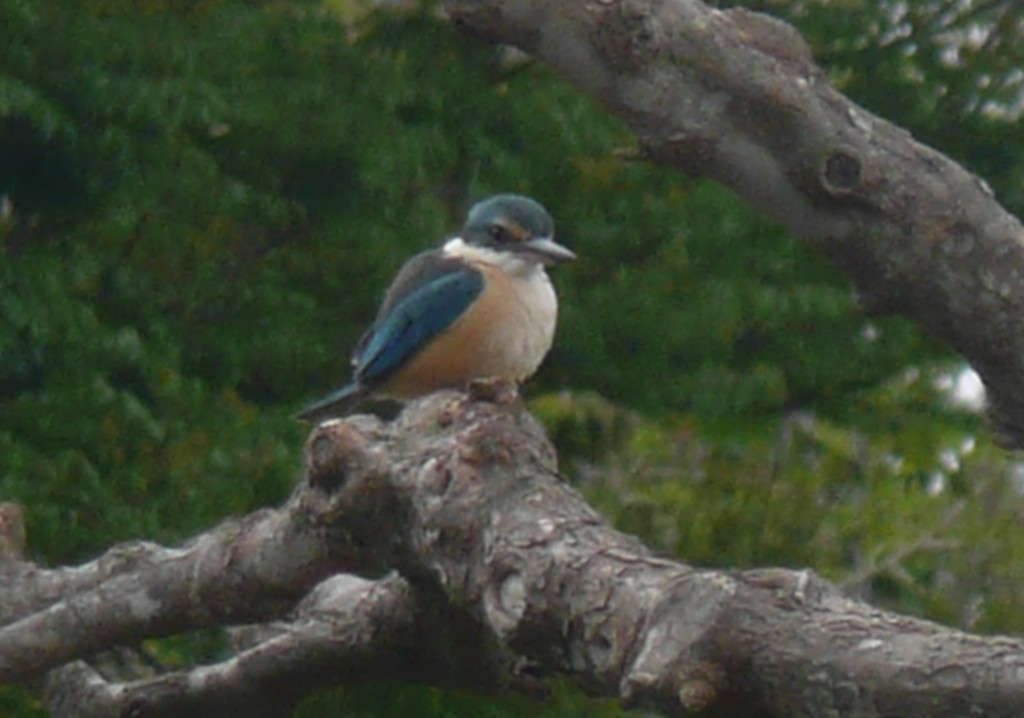 I have a bunch of photos which are probably the best and only way of describing my visit to Toowoomba Japanese Gardens. Suffice to say, the gardens were beautifully laid out in a relatively small area, part of the University grounds. We dodged the showers on what was a rather grey morning, with the odd clap of thunder but this did not take away from the extraordinary colour. Even the birds around the lake brightened up the day. Pictured here is a Sacred Kingfisher, not dissimilar from ours back home but a little bigger maybe with a gentler face.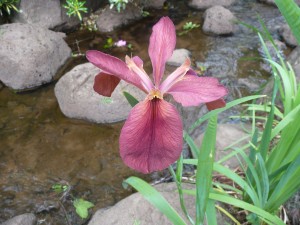 While in Toowoomba, Kylie showed me the area when earlier in the year the town had suffered it's devastating floods. What had appeared like a gigantic, fast-flowing river on the World News, was in fact just a gulley near a railway track with no water in it. This was where cars tumbled over each other and were drawn in from nearby car parks like matchbox toys, now just remnants of dry mud lying about.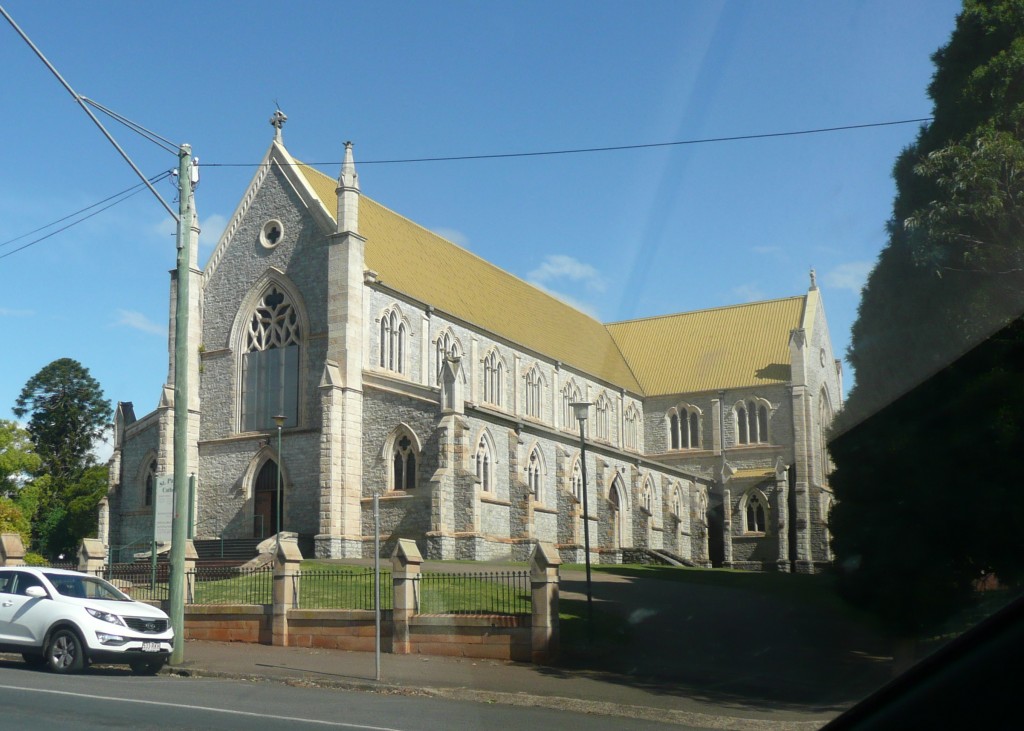 This is St Patrick's Cathedral, a beautiful building but no bells, at least there was no bell tower and we didn't have time to stop to look around.
On our way home, we followed two trucks carrying about 10 swimming pools…. an Aussie thing, I thought!