Today the Kiwi bus took us back up to Picton to catch the Interislander Ferry back over to Wellington.
We followed the coast road round the cliffs alongside the railway which periodically disappeared through tunnels in the rock. By now every bank and roadside is a mass of yellow Lupins.
We briefly stopped off to see a Fur Seal colony down on some rocks just below the road.
……This cub was so cute.
The Cabbage trees were now in full bloom in frothy clumps here and there as we made our way towards Beddon and our loo stop. There were some rather nice paintings on the walls outside the loos. I am always drawn to artwork of any type, especially when it is an improvement to an otherwise concrete wall.
We were now in the Marlborough Wine producing region, renowned for its prize-winning Sauvignon Blanc. We passed the famous Mantana Vineyard which has now been bought by Brancott and then passed through Blenheim, the town at the centre of this wine growing area.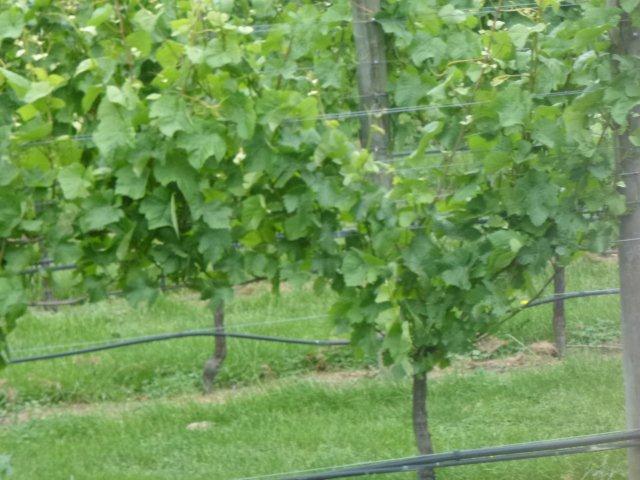 The ferry left Picton at about 1.45 on a rather dismal day so I didn't venture out on deck this time but I could see through the window as we sailed out of Cook's Strait into the open sea that it was fairly choppy with white seahorses.
We arrived at Nomads hostel just in time for me to have a quick shower and change before meeting John and Mandy outside at 6.15. John is another distant cousin, brother of Faye who I'd also met for the first time in Pahia a few weeks earlier.
It was so lovely to meet John and Mandy, with the added bonus of their 18-year old daughter, Bonnie. They took me to a Japanese Restaurant not far from the Hostel.
I had a starter of calamari deep fried in coconut batter, followed by crispy grilled pork with salad, rice and dip. Then to finish Crème Brulée with Black Sesame Ice Cream (another first and absolutely delicious) and a glass of Marlborough's great Sauvignon Blanc, reminding me of the vineyards we had passed through earlier.
Thank you so much guys, we will keep in touch.