Hardly slept during the night with aching legs, probably as a result of the beach walk yesterday which was in fact much further than I expected, but still under 5k. I am just so unfit.
Quick snack for early breakfast as a group of us were setting off in a walk to the lighthouse at 7.30. It was a chilly start but a most enjoyable walk through the national park, spiralling round the mountain, as the sun rose. We reached the top to be welcomed by a magnificent view of the coastline of Albir, and a juice! The bird life and plant life was in abundance on the rocks below and on the mountain path. This walk somehow seemed easier than the one yesterday and the aches in my legs seemed to subside.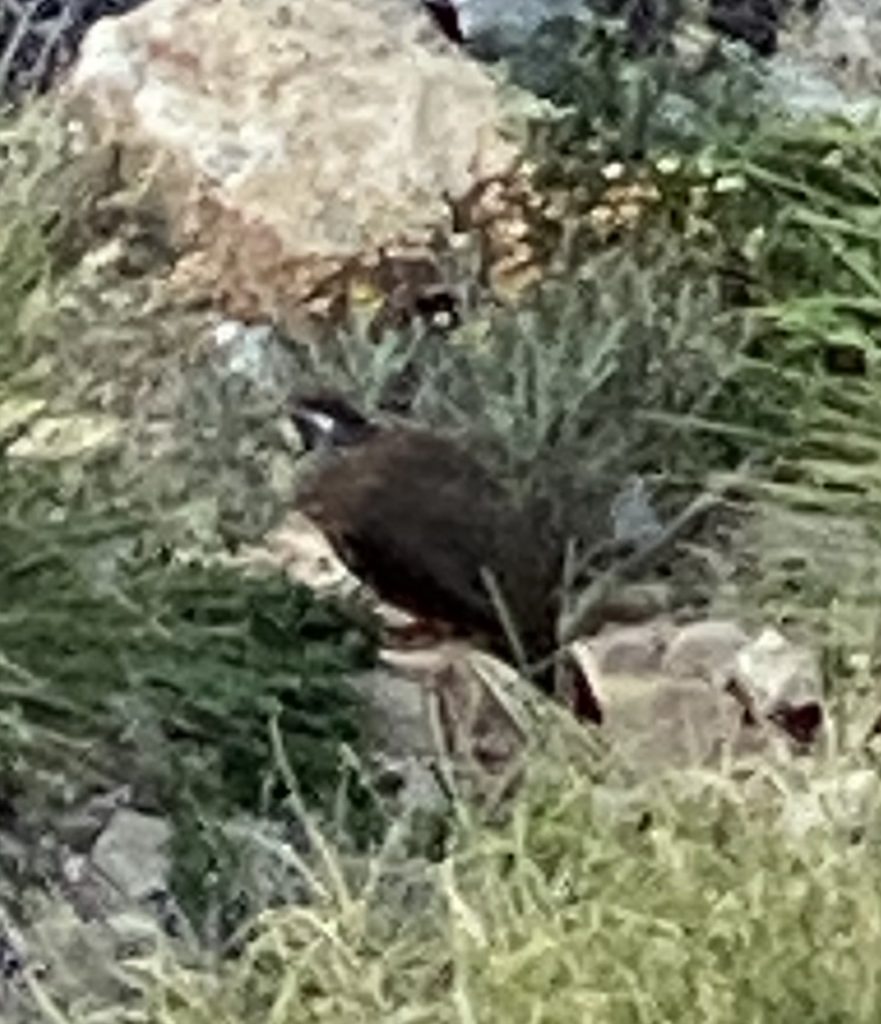 Some kind of partridge was pottering about on the rocks below while little black and white birds flitted two and fro. There was plenty of wild vegetation including lavender, Winter Jasmin and something we didn't know pictured below.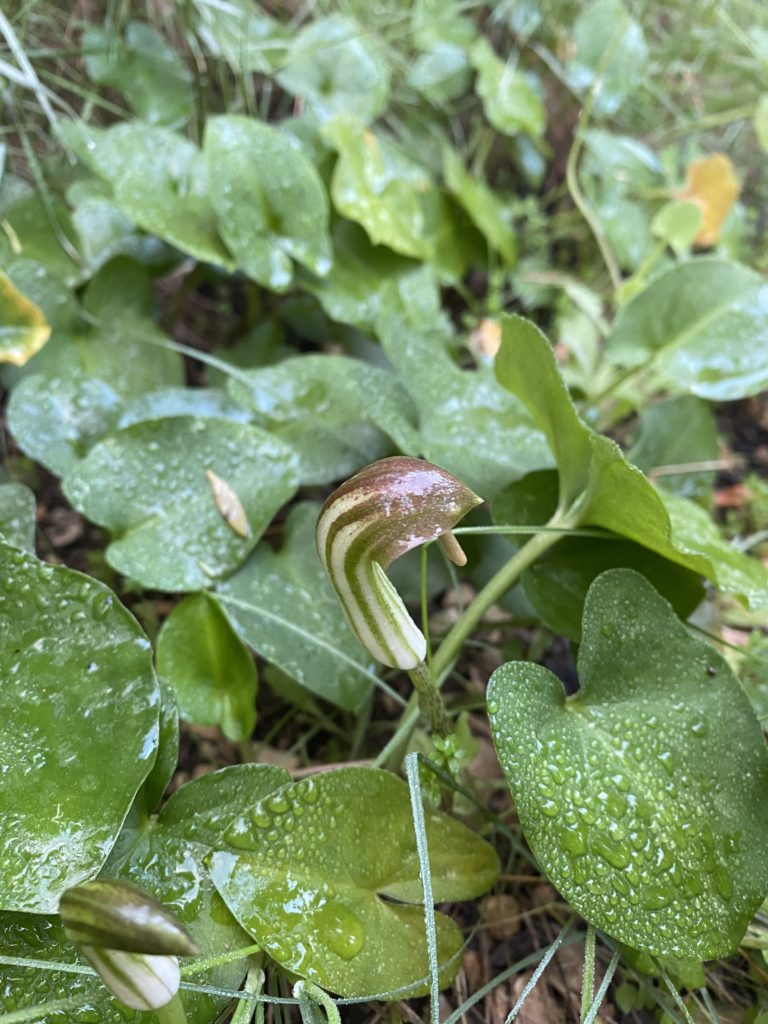 We returned briefly to La Casalida before heading down to the weekly market in town. It was a lovely sunny morning and after I bought a scarf and Dot a couple of warm tops, we sat in the sun and had a coffee (decaf of course)
A swim in the magnesium pool this afternoon after a light celery-based lunch on the terrace at the front in the warm sunshine.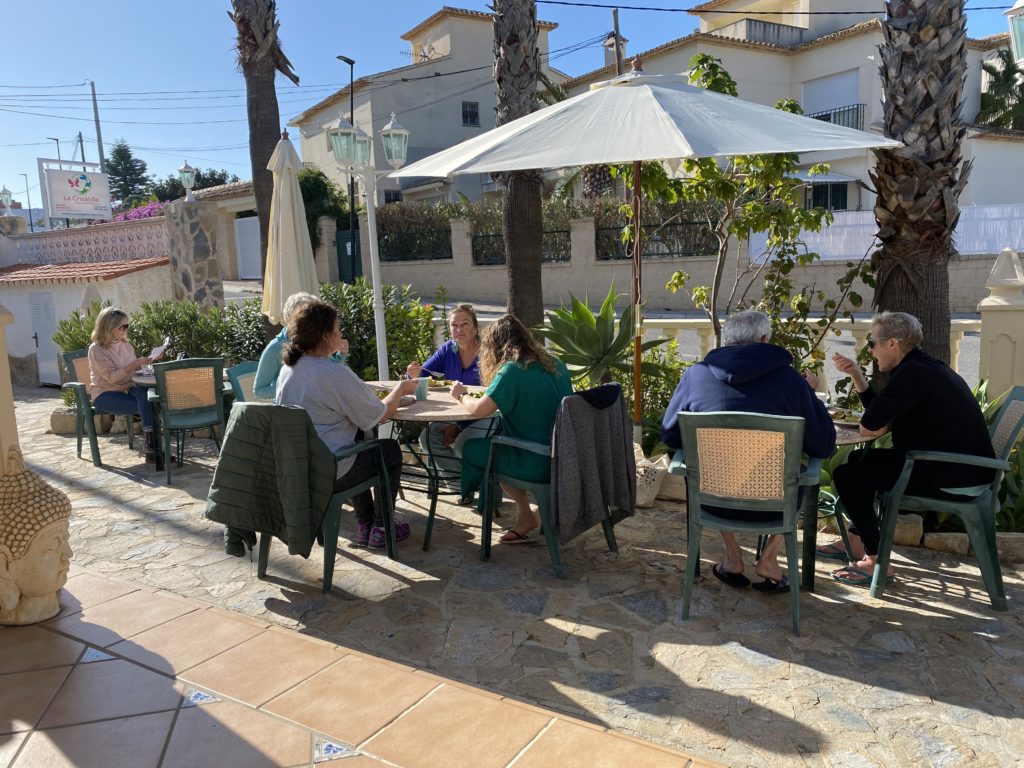 After siesta (blog catch up), back up to the roof terrace for intermediate Vinyasa yoga. I thought I'd give it a try but it certainly was a bit advanced for me and I had a job keeping up. It felt good to know, looking through contorted arms and legs, that I wasn't the only one unable to keep my balance!
Immediately after this I had booked a body scrub treatment session and wow was this good. This involved a complete body exfoliation, followed by a shower and then hydration using hydration cream mixed with oil in the form of a full body massage. I felt like a new woman!

Dinner tonight – Jacket potatoes, ratatouille, lentil sausages, coleslaw and the usual sauces and dressings.
Although there was an offer of going to a concert featuring 'TheThree Tenors' (support) in town this evening, we decided to give it a miss! We also decided to give Yoga Nidra a miss, gentle and sleep-inducing though it may be…. a quiet evening in reading our books as we plan to be 'out on the town' tomorrow night!