My last morning in Ohakune was rather cloudy. We left around midday for the drive back to Taupo. We decided to drive round the right-hand side of the mountain as that was the brighter side. Leigh said it would be clear and sunny in Taupo which was often the case if it was overcast or wet in Ohakune, and vice versa.
We collected Tessa, Leigh's friend's daughter, who was coming with us to Auckland for a holiday.
Fortunately, I got some clear final views of the mountains, especially Mount Doom famed for its appearance in Lord of the Rings.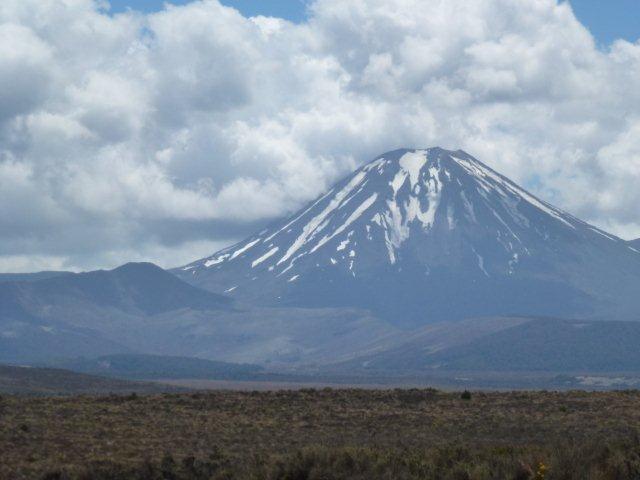 Taupo Lake was cool to the feet as we stopped for a paddle in the clear waters…. very calm today!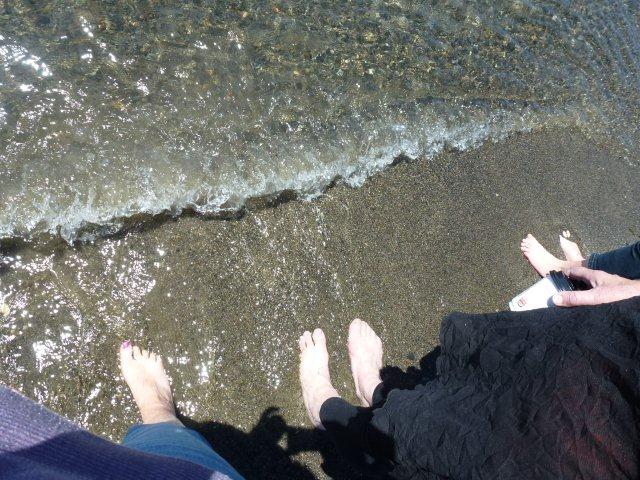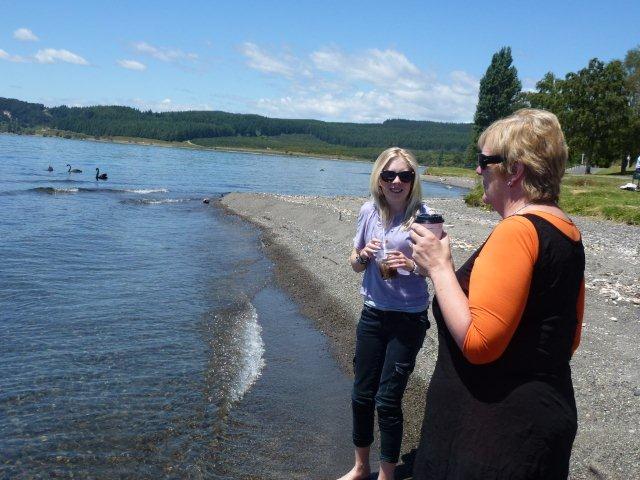 That black swan is back again…. he has it in for me!
We searched for Bully Point on the way back round the lake… one of the highest places for jumping into the Lake… or for abseiling did you say Leigh? It might have been here…
….. or here….. ?
After finalising my packing, and Dan's delicious dinner (including Pumpkin Pie) we had an early night ready for our 5.30am start.